Group Administrator
Join Group
Invite Others to Join
Group Overview
This group was started on March 12th, 2011 and currently has:
RSS Feeds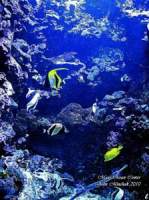 About This Group
This group is dedicated to Fish photography Ocean Life art (underneath the water). all digital design, photography and digital art are welcome. Pictures are available for sale or for sale as greeting cards.Paintings welcome also. FAA members only.
Bring your art here and let's market it!
NO MORE THAN ONE POST PER DAY. More than 1 post, your work will be removed.
Thank you!