Group Administrator
Join Group
Invite Others to Join
Group Overview
This group was started on November 7th, 2010 and currently has:
RSS Feeds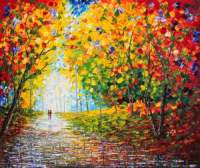 About This Group
Welcome
My name is Bruce Nutting and I will be your new administrator.
I love looking at the creations of another artist. I too am a self taught artist, but I have seen
tens of thousands of paintings on FAA and I have learned from the artwork that is submitted here.
Many of the artists here on FA Artists have also given my suggestion, ideas and encouragement. You can read more about how I got started in this digital art world by reading my bio.
If you have any questions, please feel free to ask.
Blessings.
Bruce
ps. I reserve the right to exclude artwork that is not family friendly.
pss. Oh and I have increased the limit to 3 submissions a day.