Group Administrator
Join Group
Invite Others to Join
Group Overview
This group was started on July 11th, 2010 and currently has:
RSS Feeds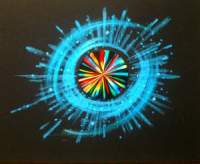 About This Group
.
.
Limited to those who PAINT, acrylic ... SCENIC LANDSCAPES in an impressionist, realist manner, ... work/s which are of the median quality of the other / fellow exhibitors.

Abstract, modern, contemporary works.. and / or paintings
FEATURING
... architecture, street scenes, wildlife, close ups, with people, animals, flowers, birds, etc.,
as the point of focus
are not accepted.
There needs to be sufficient surrounding landscape indicating season, time of day, mood, weather, etc. for the work to be exhibited. EX: When animal or people, etc., features are shown, it would not be acceptable. ( REFER to - Group Discussion Topics ) for changes and clarification. ) (*)
Do NOT
submit artwork that is created or altered digitally in any manner.
( * )
Because the focus of this group is Scenic Landscape,.... we view the contents of the portfolio and biography to determine a decision regarding questionable works and/or the primary focus of the artist. A sufficient number (12 -18) of passable landscapes, meeting the group criteria is most sought for determining qualification to exhibit work in this group.
( * ) IF a submission is questionable, it is more apt to be rejected than accepted. Decisions are final.
[[[[[[[[[[[[[[[[[[[[[[[[[[[[[[[[ --- LIMIT : ONE SUBMISSION PER DAY --- ]]]]]]]]]]]]]]]]]]]]]]]]]]]]]]]


N O T E : This group features a limited number of pages. As new work is submitted, the oldest work is deleted. You may re-submit deleted work if you want it to be current. This circulation of paintings prevents this site from being a ' dump and forget' site. Thank you





.


.





.

This group does not currently have any featured artwork. Click here to view all of the group images.