Group Administrator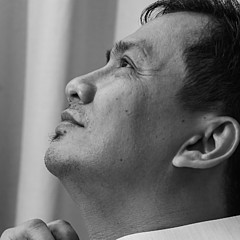 Join Group
Invite Others to Join
Group Overview
This group was started on May 8th, 2011 and currently has:
RSS Feeds
About This Group
just a jump start group featuring arts from Asian artist and or other artist with Asian theme rendered through their discerning eyes, hands strokes and creative mind. We also promote selected winner for FAOTS.
Of course it should be original works not reproductions!
Lets showcase
Asia!
About FAOTS:
featured artist of the seasons work
(announcement currently suspended)
Past and present FAOTS recipienst are:



-ANTONIO QUIAS<>(Philippines)
-Shijn Munns (China)
Joey Agbayani (Philippines)
-Belinda Low( Singapore)
-HAY CHHOEM (Cambodia)
-WANVISA Klawklean (Thailand)
-JACQUELINE KATHERINE GOMEZ(Malaysia)
-NATHALIE ANDO (USA)
-YOSHIKO MISHINA (Japan/USA)
-MEHRAN AKHZARI (Iran)
-YUFENG WANG (China/USA)
-JOJIE ALCANTARA (Philippines)
-HERMEL ALEJANDRE (Philippines)
-CHARLINE XIA (China/Canada)
-VALERIE ROSEN (Canada)
-OTIL ROTCOD (Philippines)
-ALFRED NG (China/Canada)
-MIN WANG (China/USA)
-THU NGUYEN (Vietnam/USA)
-ALICE CHEN (China/USA)
-ROBERTO PRUSSO (USA/Philippines)
-NANDAN NEGWAKAR (India)
-PAUL HILARIO (Philippines)



First row: FAOTS art pieces

*
**ANNOUNCEMENT:
IMAGE LIMIT per day is enable

Starting June 2013 All featured images have only 45-60 days on the home page.
All featured artist in the video are upon admin discretion to be featured once or twice regardless of the number of artworks featured.except otherwise contest-winner privileges.
All featured images be subjected to be promoted in different thread or blogs without copyright issues infringement.
Joining this group means you agrees on this agreement.
NEW GROUP SLIDE ATTRACTION:
http://www.youtube.com/watch?v=hRM9VlmtPTs&feature=share&list=UU4-p0Y2Adk7cbnW4Kqvvy1A