Group Administrator
Join Group
Invite Others to Join
Group Overview
This group was started on July 30th, 2011 and currently has:
RSS Feeds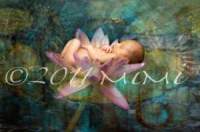 About This Group
BELIEVE in the power of faith and believing. Believe in fantasy for it helps you dream. Believe in fairy tales for they teach you what is real. Believe in great beginnings and happy endings even when they donít always happen, still hope they do. Believe when someone says youíre gifted for it makes you reflect on what you do with that gift. Believe that life is good even when there are trials and tribulations for life is as good as you make it out to be. Believe that you have choices for they help you choose your destiny. Believe in your gut. Believe in your instincts. Believe in your intuition. Most of all believe in God and yourself and then go out there and do it -- Rita Zahara. ó
This group is what a mother or father would like in their baby or child's room. All media accepted. What a mother or father wishes for their child. Where dreams begin and childhood starts. Whimsical, humor, colors, fairies, butterflies, mermaids, and unicorns too. Everything beautiful! I look forward in seeing the talent and hope everyone enjoys the view!
Please do not add more than 3 photos a day. No flowers please -- THIS IS ABOUT DREAMS AND BELIEVING -- Thank you!