Group Administrator
Join Group
Invite Others to Join
Group Overview
This group was started on June 6th, 2010 and currently has:
RSS Feeds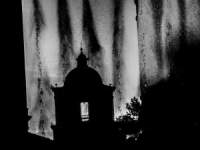 About This Group
Although there a few groups for various styles of black and white art, there does not appear to be one that seems all inclusive. So, no matter the subject, no matter the style, no matter the medium; if it's black and white art, it's welcome here.
Please keep in mind that toned images are not Black and White art. Once you add a tone, yellow, sepia, etc, it is no longer Black and White art. Black and white meaning the absence of all other colors. You will wind up with shades of Grey between black and white, but adding in some green, or blue, even though the rest of the image is Black and White, is not Black and White art.
This group is now limited to five uploads a day.
Featured Images