Group Administrator
Join Group
Invite Others to Join
Group Overview
This group was started on April 23rd, 2013 and currently has:
RSS Feeds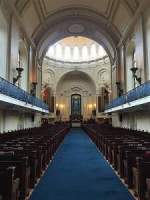 About This Group
Welcome to Christian Art and Photography group!!
We have a great group here!
This group is all about Christian art- all mediums are welcomed
A scriptural reference on your image. keywords or in the
description of your artwork is most welcomed!
The Christian spiritual aspect should be obvious in the image.
If I cannot find any Christian connection in the image I will not
accept it, as it would not be fair to the rest of the members.
Any work that does not honor Christ Our Lord will not be accepted. This is
not a forum for religious debate. There are plenty of those on Face Book and other
places.
Please realize that we are Christians of different traditions. Let's show respect
to each other and not get into sectarian arguments. This is not a forum for debate.
There are plenty of places on FaceBook and other places where you can debate.
It really isn't necessary to thank me for features, however, I would very much appreciate
visits/votes/promotions of my images.
I think it is important to take the time to comment, vote and promote the group images that
you like, because nobody likes to feel invisible!
So start creating and go out and inspire the FAA world!
Please limit your entries to ONE per day