Group Administrator
Join Group
Invite Others to Join
Group Overview
This group was started on February 25th, 2013 and currently has:
RSS Feeds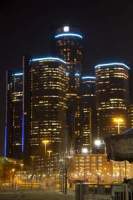 About This Group
PLEASE SUBMIT IMAGES RELATED TO THE CITY OF DETROIT AND ASSOCIATED EVENTS:
Pictures should of images related to the City of Detroit. Detroit is one of the largest cities in the United States and offers countless photographic opportunities. Additionally, Detroit has a great history and photos documenting the development of the city are welcomed as well!
I am a very ACTIVE administrator of this group and therefore your submissions will be responded to in a timely manner!
SPECIAL NOTE: I am also very active on Twitter & Facebook and may promote your work via your own fineartamerica.com link on Twitter and Facebook!
You Are Welcome To Join Me There As Well .... And Thank you!!
PLEASE ENJOY AND HAVE FUN WITH THE GROUP! ... And Good Luck on The Sale of Your Work!!
Follow @rexfordimages
REXFORD Photography
Promote Your Page Too