Group Administrator
Join Group
Invite Others to Join
Group Overview
This group was started on June 17th, 2012 and currently has:
RSS Feeds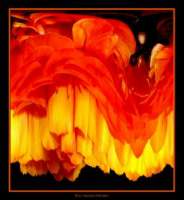 About This Group
This group is place for Fractals and other Digitally Created Art. That means digital art created with photo editing software or paintings, photos or other art that has been digitally manipulated or reworked in photo editing software. No basic photos or paintings, or other art please (that has not been 'digitally created/manipulated)
LIMIT 1 PER DAY! To keep the artwork in this group 'fresh' and to allow everyone to be featured often, the most recent 10 additions of art to this group (per each person) will be kept in this group. As your new works are added, your old works (over the 10 per person limit) will be removed from the group. I try to feature 1 image from each group member each month, however if you have not submitted any new works in the previous 30 days, I will not feature you for that month, so please keep your wonderful artwork coming...but only 1 PER DAY, please! ***
All Entries Must Be Family Friendly. Enjoy and God bless!
-----------------------------------------------------------------------------------------
This group was created by Rose Santuci-Sofranko
http://fineartamerica.com/profiles/rose-santucisofranko.html
-----------------------------------------------------------------------------------------
Featured Images