Group Administrator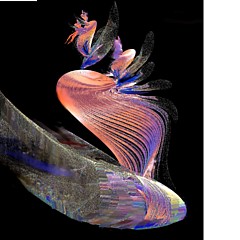 Join Group
Invite Others to Join
Group Overview
This group was started on August 16th, 2008 and currently has:
RSS Feeds
About This Group
Anyone who uses any of the 5 or 6 specifically mathematical FRACTAL programs to make their art is more than welcome. We have some terrific artists here. We have contests regularly and
special challenges for our members. Please identify your work as FRACTAL on your page\'s description and tags list, also the fractal program (if you wish, we\'d all like to know), because sometimes the images don\'t look fractally to me, and I have to squint at them or toss them.
NO MORE THAN TWO (2) IMAGES A DAY, PLEASE
############################################################################
PERMANENTLY FEATURED ARTISTS
Occasionally I award this distinction to an artist who comes forth with very good work, who always takes part in showing work, who enters into all contests and other things the group does, and who only sends TWO PIECES EACH DAY... (that\'s the one that drives me batty), and who reads the rules of contests and the home page. This kind of person is valuable to the group and sets an example for the others. This is what makes a great group!
Sorry about this little problem. I've been in the throes of moving and I'm up to here in boxes. I'll get it straightened out when I get a chance to sleep 72 hours.
....... soon....Patrice
href=\'http://fineartamerica.com/featured/extravaganza-lyle-hatch.html\' size=\'4\'>
Previously honored Permanently Featured Artists are Peggi Wolfe, Casey Kotas, David Lane, Ron Bissett, Michele Caparaso.