Group Administrator
Maui, Hawaii
United States
Join Group
Invite Others to Join
Group Overview
This group was started on April 20th, 2010 and currently has:
RSS Feeds
About This Group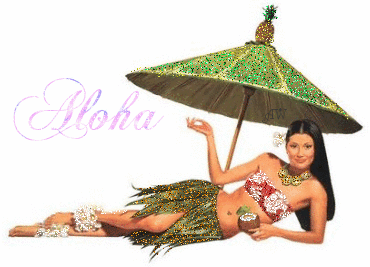 Aloha, this group is devoted to a collection of the most beautiful fine art photography from the Hawaiian Islands. Scroll down to view the featured works in this gallery.
Here you will discover the Aloha Spirit and beauty of the islands offering the very best photography and art that Fine Art America has to offer of the lovely tropical islands of Hawaii
Hawaii Nei - the crown jewel of an ocean that covers a third of our planets surface. Home of the Spirit of Aloha. Known the world over for its beauty, tranquility, and healing, the Hawaiian Islands comprise a total of 137 islands and atolls, with a total land area of 6,423.4 square miles (16,636.5 km).
The eight main Hawaiian islands (also known as the Hawaiian Windward Islands) are listed here from East to West. All except Kahoolawe (also known as Kanaloa) are inhabited. The island of Hawaii (also known as the Big Island), Maui, Kanaloa (also known as Kahoolawe), Lanai, Molokai, Oahu, Kauai and Niihau.
Smaller islands, atolls, and reefs (beyond Niihau and all uninhabited), called the Northwestern Hawaiian Islands, or Hawaiian Leeward Islands include: Nihoa (Mokumana), Necker (Mokumanamana), French Frigate Shoals (Mokupapapa), Gardner Pinnacles (Puhahonu), Maro Reef (Nalukakala), Laysan (Kauo), Lisianski Island (Papaapoho), Pearl and Hermes Atoll (Holoikauaua), Midway Atoll (Pihemanu), and Kure Atoll (Kanemilohai). Some information sources state that there are 137 islands in the Hawaiian chain. This number includes all minor islands and islets offshore of the main islands (listed above) and individual islets in each atoll. Islets and small offshore islands include Ford Island (Mokuumeume), Lehua, Kaula, Kaohikaipu, Manana, Mokolea Rock, Na Mokulua, Molokini, Mokolii, and Moku Manu - some quotes from wikipedia
Aloha kakou, e komo mai, e pili mau na pomaikai ia oe,
This is Aloha


Preserve the language, preserve the culture, preserve the 'aina (land), live in balance, live Aloha.
E hoomaika'i O laa kea me ke aloha pau ole
(Blessings of sacred light and everlasting love.)
Please submit your finest most beautiful images and limit your submissions to no more than 4 images per day for a good distribution of artists on each page.
Aloha . you are invited to join the groups I host . mouse over the group titles below . they are live links . Click on them and you will navigate to the group homepage .
Dimensions
10,000+ Views
5000+ Views
Square Format
monocromático
Fine Art Photography
Macro
Greeting Cards
Still Life Fine Art
Pastels
Hawaii
Blue
Tropical Art
Birds of the World
Sensational Sun
Peacock
Katze
Polynesian Connection
Reflections of Beauty
Forests
Wetlands Ponds Lakes and Rivers
Starz
Alaska Beyond Your Dreams
Atmospheric Optics
The Unicorner
Featured Images