Group Administrator
Join Group
Invite Others to Join
Group Overview
This group was started on January 24th, 2012 and currently has:
RSS Feeds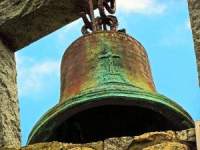 About This Group
Does the Bell toll for thee...?
All media accepted.
Primarily, family oriented, thus, only tasteful, artistic nudes allowed.
Submissions of 3 per day, please.
Favoring, voting, posting of favored images much appreciated!
Please add favored images to a discussion board.
However subjective it may be, as administrator of this group, I may remove any image. This is not personal, only subjective.
Thank you sincerely,
MJ