Group Administrator
Join Group
Invite Others to Join
Group Overview
This group was started on September 8th, 2013 and currently has:
RSS Feeds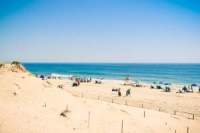 About This Group
This group is dedicated to showcasing New Jersey. Let's see your best images of the Jersey Shore, the Skylands, the Pinelands, the cities, the farmlands, the streams and mountains and yes the grit.
I suggest you should indicate specifically where in New Jersey the image was taken either in the title , description, or keywords visible on the image page. That means you identify the town or city where the image was done. Images obviously taken or done in New Jersey such as the New York or Philadelphia skyline or New Jersey as seen from any bordering states are also fine.
All mediums are welcome, 1 image per day and please no religious or political overtones with text on the image and keep it family friendly.