Group Administrator
Join Group
Invite Others to Join
Group Overview
This group was started on April 27th, 2014 and currently has:
RSS Feeds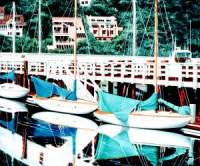 About This Group
This group is dedicated to the medium of oils only and the techniques used to produce some of the finest, 'Fine Art' in the world.
This includes the newer water-soluble oils as well as the traditional.
Most fine artists appreciate and enjoy viewing all methods of fine art oil paintings. I think the public would appreciate viewing one medium in different, contrasting methods of painting as well. There is a voluntary request to comment on your favorites, as comments should be regarded as 'gifts' freely given and not required. It also gives us, the artists, a sense that our work is accomplished and enjoyed as well.
There will be a monthly contest for the favorite and outstanding painting to be featured as the logo for the next month. Voting to take place on the last 5 days of the month. Five-vote maximum per member, with only one vote per painting by each member. Let's get some attention for the Oil Painters and their 'Fine Art.'
Please, no nudes.
No photographs, mixed media or digital art.