printmaking wood Lino etching

Group Administrator
Join Group
Invite Others to Join
Group Overview
This group was started on February 25th, 2013 and currently has:
RSS Feeds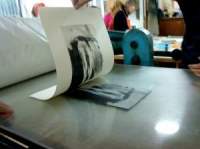 About This Group
Sorry this group is closed
You can find me in Facebook, ilana graf
Thank you all!
For those who love the print, the etching, the cutters, the acids, the copper, the papers and the press!
screen (silk) print too!
join me!
Featured Images
This group does not currently have any featured artwork. Click here to view all of the group images.