Group Administrator
Join Group
Invite Others to Join
Group Overview
This group was started on October 8th, 2013 and currently has:
RSS Feeds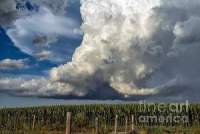 About This Group
Sometimes it's important to work for that pot of gold. But other times it's essential to take time off and to make sure that your most important decision in the day simply consists of choosing which color to slide down on the rainbow. ~Douglas Pagels, These Are the Gifts I'd Like to Give to You
Hi there and welcome to the group where you can submit your great artwork on the subject Sky and or Clouds, any media welcome.
Update Sept. 2014
1 Image per day
Please do not forget to share this group on Twitter and Facbook and any other social networking site
to promote and generate sales!!!
Thank you