Group Administrator
Join Group
Invite Others to Join
Group Overview
This group was started on October 8th, 2013 and currently has:
RSS Feeds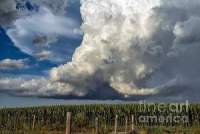 About This Group
'The heavens declare the glory of God; and the firmament sheweth his handywork.'
Welcome Buyers to our fine art gallery. You will find showcased on this page amazing, beautiful sky and cloud images that are appropriate for your home or business.
****************ANNOUNCEMENTS***************
If you have flower images , I also manage the FAA group: Thoughts of Flowers.
http://fineartamerica.com/groups/thoughts-of-flowers.html
*************************************************
Group Rules
1.) Only family-friendly images will be allowed.
All mediums are acceptable if it is quality and contains beautiful sky and or cloud images.
2.) No people or human figures or likenesses are allowed.
3.) No images of tote bags, shower curtains, pillows, etc. Only the image please.
4.) ***ONE IMAGE PER DAY***
(If you submit more than one image per day, I will choose one and reject the rest.)
5.) Only images photographed, painted, drawn, or originally created by YOU are allowed.
*************************************************
Artists of the Week: