The Artistic Photographer

Group Administrator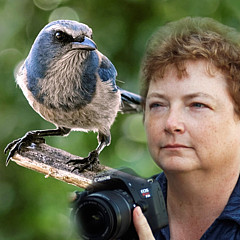 Melbourne, FL
United States
Join Group
Invite Others to Join
Group Overview
This group was started on November 18th, 2013 and currently has:
RSS Feeds
About This Group
Welcome to the Artistic Photographer
This group celebrates the Photographic Artist – those who put considerable thought and time into creating their finished images. It is more than just a picture, it captures emotion, or evokes emotion or offers something of aesthetic value. It reveals something beautiful to the viewer. Through their images, Photographic artists share their unique vision. They take the ordinary and turn it into some extraordinary or unexpected.
"You don't take a photograph, you make it." - Ansel Adams
*****************************************************************************************************
To Our Visitors:
The Contest Winners and Featured Images below are only a small portion of the amazing images from the Artistic Photographer ... click on the 'Images' tab above to view more ..... Enjoy Your Visit!
****************************************************************************************************
Some photographic artists design and seek out their vision in the world around us. Their creations are primarily captured in-camera. Others use software programs to enhance or change the original image to create their final artwork. When choosing pieces to submit ask yourself (or trusted colleagues)
"Does this piece belong on an art gallery wall?"
'There is nothing worse than a sharp image of a fuzzy concept.' - Ansel Adams
Rules of Group are as follows:
1. The image must begin with a photograph made by you - no Digital art created exclusively on the computer
2. Limit of 1 submission per day (24 hours). Please submit your best work. Images must be more than a snapshot.
3. No nudity, death, cruelty or violence.
4. No images of another person's artwork or derived artworks where the original is recognizable.
5. No brands, trademarks, celebrity likeness, etc. unless you have required property or model release and it is clearly stated so in the description.
6. All members must also abide by FAA forum rules when participating in discussions.
http://fineartamerica.com/showmessages.php?messageid=260080
7. Images may remain in the group no longer than 3 months to allow room for new artwork
Per guidelines set by FAA, it is the volunteer group administrator's right and responsibility to remove artwork that does not meet the guidelines above or fails to meet quality standards. Group Administrators also have the right to remove members from the group. Offenders of FAA rules will be dealt with by FAA forum monitors.
****MEMBERS SPOTLIGHT**** Administrator's Favorite 9/29/2014
****Members IMPORTANT ****
I administer multiple groups, with a total of over 2600 members and growing
providing opportunities for features and other promotion for your artwork.

It is a pleasure and an honor to be able to support so many talented artists.
As an alternative to thank you messages,

your reciprocal promotion is very much appreciated!

i.e. Facebook, Stumble, G+, Twitter, Pinterest

It is a much better way of promotion and will increases your sales...
So If you want to say thank you, just click my name and promote your favorite from one of my galleries...Thank you in advance! :>)
Dawn Currie, Photographic Artist and Volunteer Group Administrator
Featured Images