War Memorials and Monuments

Group Administrator

Join Group
Invite Others to Join
Group Overview
This group was started on April 7th, 2014 and currently has:
RSS Feeds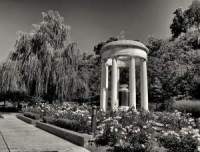 About This Group
As we approach the centennial of the beginning of the First World War, and continue to recognize the sesquicentennial of the American Civil War, this group recognizes the memorials raised to veterans of all wars.
Rules: War Memorials/Monuments only; the Statue of Liberty is not a War Memorial, nor are the Washington, Lincoln or Jefferson Memorials, and will not be accepted for example.
This group is not a place for politics. Anything felt to be in poor taste in the opinion of the group administrator will be deleted.
After one month the group will be limited to 3 a day, to give it some time to be populated. It is currently set at 100, because 'unlimited' doesn't work.
Featured Images

Digital Photographic Arts

LeeAnn McLaneGoetz McLaneGoetzStudioLLCcom