Group Administrator
Join Group
Invite Others to Join
Group Overview
This group was started on January 4th, 2012 and currently has:
RSS Feeds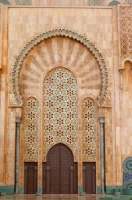 About This Group
Whether it is a church, mosque, temple or a holy site, religious architectures are usually magnificent and gorgeous.
I am looking for quality creations. As the administrator, I reserve the right to reject any submission and each member is limited to three submissions a day.
Please make sure you provide the name, its location and possibily some detail on your submission to make it interesting to viewers/buyers.
I would like this good has a good representation of all religion, sect, style......
Thank you