Andrea Lazar
Chagrin Falls, OH - United States
Andrea Lazar - Fine Artist
One beautiful spring afternoon, as I was poised over a perfect pink tulip waiting for the gentle breeze to subside, the shutter half depressed, ready to take the picture – a ruby-throated hummingbird flew into my view. He was within inches of my eyes as I peeked above the camera lens, the soft drone of his beating wings lasting but a moment as I snapped the picture and he was gone. The sun shined through the bowl of the tulip and illuminated the red throat of the hummingbird, centered over the tulip, his wings outstretched. Form that momentI I realized how to slow down the speed of life. And I've been using my camera to do that ever since.

My subject is almost exclusively in the natural world and I feel honored when I succeed in capturing a glimpse of the magic of its existence. Each time I look at the image, I can conjure up that moment – remember the time and the place, smile about the circumstances, admire the subject, appreciate its texture, marvel at its colors, drink in its fragrance, lose myself in its atmosphere, all over again. Like my moment with
the hummingbird.





All work in this gallery is the original work of Andrea Lazar and is protected by US & International Copyright laws. All images copyrighted. All rights reserved.

Pleasse note:
Alterations can be made to most images to suit individual taste and needs - an image may be cropped, converted to sepia or black and white, etc. Please contact me with requests for modifications.

More images:
I also have images on Etsy - please use the link above under 'Visit Website' to visit my shop.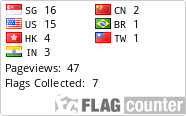 | Image Count = 59
Next
3
2
[1]
Previous
| Image Count = 59
Next
3
2
[1]
Previous