About Alan Hogan
ALAN HOGAN - Art Catalog - Finland


Alan Hogan is a multi-media artist born in Ireland and now based in Finland.
After graduating from the College of Marketing & Design in Dublin in 1990 he left his desire to be a traditional artist on hold for several years to work full-time as a compositor and print platemaker.

Since moving to Finland he has reignited his passion for painting and has become a full-time artist, holding exhibitions in unlikely and contrasting venues from summer cafes, restaurants, shopping centres, large cultural centres and art halls, and even his own 'art' garage which he uses as a home studio! His most recent exhibitions during 2010/13 include Helsinki Design Week, the Sanomatalo centre, Rikhardinkatu library, Kanneltalo & Stoa Cultural Halls and Jade Gallery in Helsinki. The artist travelled to Hong Kong and Australia in December 2013 to present several commissioned works personally to his art patrons. In 2014 the Irish Ambassador to Finland displayed a selection of Alan Hogan's paintings to foreign diplomats and guests at his official residence in Helsinki. He has also participated in several of the Konstrundan art events in southern Finland, most recently 2015. The artist has also explored other art mediums in recent times including digital art and photography, some examples of which can be found in his galleries section here on Fine Art America.

This Fine Art America portfolio is the most comprehensive collection of Alan Hogan's work present and past available on the worldwide web. Some of his original paintings are still for sale and he also considers requests for commissions from all around the world.






'Finnspiration' - a book published by Blurb.
This book features a selection of paintings by Alan Hogan inspired and produced during his recent years living in Finland.
Click on the image below to have a peek at what's inside!

Finnspiration - Alan Hogan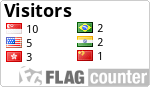 Fine Art America watermark will not appear in the final product. All images may not be downloaded, reproduced, copied, or manipulated in any manner without prior written permission of Alan Hogan