Ausra Paulauskaite
Silute, Silute - Lithuania
Ausra Paulauskaite - Fine Artist
Welcome to Pandute Digital Art/ Ausra's Photography page.
The name stands for Ausra Paulauskaite, an English teacher by profession and a passionate still life, animal, and nature photographer for the rest of the life. Also, a proud supporting partner of Pandas International
ONLY THIS WEEKEND!
Use a code: KHUTKV to get a 55.00% discount on ANYthing at
http://ausra-paulauskaite.artistwebsites.com/
Everyone wins: you get a great quality print (may even be framed!), and giant pandas get more bamboo...
5% of profit from every product sold by Ausra's Photography/ Pandute Digital Art online stores becomes a donation for giant pandas.



NOTE: a Fine Art America watermark is only visible online. Prints do not have it.

For customizable calendars, T-shirts, puzzles, stationary, business cards, mugs etc. designed using my photos you may wish visit: www.zazzle.com/pandutelt*

I'd be happy if my art could also benefit Healthy Families America and pet shelters in Lithuania.



Here on FAA I host groups 'Pandas', 'Teddy bears', 'Bears' and 'Chocolate and Coffee Lovers'. In addition, I co-host photography group on care2.com : http://www.care2.com/c2c/group/Serious_Shutterbugs and am an active member in Creative Images group on Facebook.
I have held 2 successful photo shows in my hometown: 'Travel diaries: National parks of USA' (2012) and 'It's Fall Again' (2013). Some of my images have won the 1st, 2nd and 3rd places in various FAA contests.

What's my photography about? It's a beauty of surrounding world first of all. I notice beauty in daily life and simple things. It may be a flower, a cute animal face, a view of the city, a single tree or just a plate of colorful salad or a cup of coffee. I have some favorite themes. My biggest ongoing project is 'Traveling baby pandas' (see the gallery 'Out for an Adventure'). As a self taught photographer I might not have mastered a perfection in each shot but I am creative and have lots of ideas. Determined to bring the beauty to everyone and to achieve my own goals related to future career as a photographer I am constantly learning and experimenting.

As my constant development and self-improvement goes on, I'm adding new images to this page. So, what you see today will not be exactly the same next time you visit. If you are looking for something but still can't find it in my galleries, please feel free to contact me and I'll tell you if it's available. Get all updates by following me on Twitter @Ausra_P_Foto or Facebook PanduteDigitalArt And More

Thanks for visiting my page and seeing or buying my work. Please come back soon and maybe purchase another picture.

Sincerely yours,
Ausra Paulauskaite,
Silute, Lithuania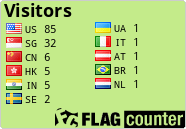 Ausra Paulauskaite does not have any events scheduled at this time.