Ausra Paulauskaite
Silute, Silute - Lithuania
Ausra Paulauskaite - Fine Artist
Welcome to Pandute Digital Art/ Ausra's Photography page. The name stands for Ausra Paulauskaite, a Lithuanian English (ESL) teacher by profession, and a passionate still life, animal, and nature photographer for the rest of her life.



NOTE: a Fine Art America watermark is only visible online. Prints do not have it.

I'd be happy if my art could benefit Healthy Families America, conservation of giant pandas or improving pet shelters in Lithuania.

For now, I'm proud to announce that I started a partnership with Pandas International and 5% of profit from every photography product sold by Ausra's Photography/ Pandute Digital Art will be donated to help giant pandas.

Besides of this site you can find customizable calendars, T-shirts, puzzles, stationary, business cards, mugs etc. designed using my photos here: www.zazzle.com/pandutelt*

Here on FAA I host groups 'Pandas' and 'Chocolate and Coffee Lovers'. In addition, I co-host photography group on care2.com : http://www.care2.com/c2c/group/Serious_Shutterbugs and am an active member in Creative Images group on Facebook.

My photos often get positive feedback. Some of my images have won the 1st, 2nd and 3rd places in various FAA contests.
When asked what I usually photograph my response is: a beauty of surrounding world first of all. I notice beauty in daily life and simple things. It may be a flower, a cute animal face, a view of the city, a single tree or just a plate of colorful salad or a cup of coffee.

Some of my recent projects are pictures of bees, coffee, natural shapes of hearts and objects that can make abstract or mysterious images. My biggest ongoing project is 'Traveling baby pandas' (see the gallery 'Out for an Adventure'). As a self taught photographer I might not have mastered a perfection in each shot but I am creative and have lots of ideas. Determined to bring the beauty to everyone and to achieve my own goals related to future career as a photographer I am constantly learning and experimenting.

Same as this page, I myself am in constant development and self-improvement. I'm adding new images to this page constantly, so what you see today will not be exactly the same next time you visit. If you are looking for something but still can't find it in my galleries, please feel free to contact me and I'll tell you if it's available. Get all updates by following me on Twitter @Ausra_P_Foto or Facebook PanduteDigitalArt And More

Thanks for visiting my page and seeing or buying my work. Please come back soon and maybe purchase another picture.

Sincerely yours,
Ausra Paulauskaite,
Silute, Lithuania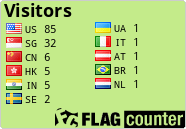 Ausra Paulauskaite- Pandute Digital Art Started A Partnership With Pandas International
Silute, Si - March 1st, 2013
Ausra Paulauskaite, a Lithuanian still life, animal, and nature photographer, has been a dedicated fan of pandas for many years. As her love of photography has grown, she has combined it with a passion for travel and is trying to visit and photograph as many pandas as she can. One of her creative photography projects is "Out for An Adventure: Traveling baby pandas," the main characters of which are toy pandas Ginny and Floyd. From now 5% of profit from every photography product sold by Ausra's Photography/ Pandute Digital Art will be donated to Pandas International. Pandas are the highlight of Ausra's photography and digital art but there is much more to look for. You can visit Pandute Digital Art stores on Fine Art America, Fine Art Europe and Zazzle websites at the links below to enjoy the diversity of themes and styles and to purchase paper or canvas prints, greeting cards, and various merchandise.
Ausra Paulauskaite- First FAA Sale
Silute, Si - February 27th, 2012
Ausra Paulauskaite sold 2 greeting cards of Stalacmites in Luray Caverns VA to a buyer from Charlottesville, VA - United States today. It's the first Ausra's sale on FAA. Earlier she has sold one print and several greeting cards on other sites.
Pandas Got Their Own Space On FAA
Silute, Si - January 14th, 2012
One of the most precious endangered animals- panda- now has its own group on FAA. All artists featuring pandas in their art are invited to join the group. If you have art of any media showing giant or brown pandas you can be featured here: http://fineartamerica.com/groups/pandas.html?tab=overview This group aims to help your art and pandas to get more attention from FAA community and visitors. The group host keeps this group family and animal friendly at all times.
A Proud Winner Of 2nd Place In Contest Bikes Around The World
Silute, Si - December 12th, 2011
Ausra Paulauskaite is a proud winner of the 2nd prize in FAA contest "Bikes around the world" . Her photo "They left me here alone" got the same number of votes as a 1st prize winner- 8 votes but was left in the second place only because of the automated contest "jury" system. Lots of thanks to everyone who cast their votes for this image and to the administrator and group host Joan Minchak for organizing a contest because if not she, nothing would have happened.
1st Prize Winner In Contest - Snow Photography
Silute, Si - December 12th, 2011
The Shadow of Loneliness by Ausra Paulauskaite was voted the 1st Prize Winner in FAA contest- Snow Photography which had 300 great submissions from 165 participants.
Silute, Si - August 25th, 2011
15.00% off for any purchase of my artwork on FineArtAmerica. Use a promotion code GVDYXC to get a discount. Offer is valid for 2 weeks: 08/25/2011 to 09/08/2011. Visitor's feedback is also appreciated.