About Blair Stuart


WELCOME

TO

STUART MEDIA

BLAIR STUART
FREELANCE PHOTOGRAPHER, BIKER, POET, WRITER and PERFORMER
Hopefully my images and words will not only foster creative thought but will touch and move people on an emotional level.




FINE ART GALLERIES
ABOUT ME
I seek in the simplicity of Photographic and Written expression to share my images and words with other Creatives and the General Public.
My work covers a wide variety of subjects including mixed media and photography. I am a non conformist, an individualist and most certainly by no means a 'crowd pleaser'.
New photographs are added to this Portfolio several times a week, and my photography is Self Promoted primarily by word of mouth, would appreciate your help in this regard by the sharing of this and my other websites with your friends, family, Twitter and Facebook. Thanks in advance for your help and have a good one!
I treat all, as I would like to be treated myself, I believe in respecting my peers and being respectful means that my comments will always be positive, polite and encouraging. I respect and cherish the Comments that my peers make on my work as I value them much more than mere worldly fame.
I have had a long and enduring love affair with Photography since my early teens. Before I became a Professional Photographer I spent my formative years learning my craft under the guidance of a retired Professional, whilst at the same time developing my sales skills looking after the Amateur and Professional Market in Retail sales arena.
It was also during that period that I spent many long days and nights in a Darkroom honing my skills and developing my expertise in another area of photography, developing and printing both my colour and Black and White work.
I gave away serious photography for a number of years returning to the ranks of the Amateur Photographers. It has only been of fairly recent time that I have been inspired to return to my craft and now I have set out to make my mark as a Freelance photographer.
I am very selective in who I will do work for, preferring mostly to stay with my regulars. As a result it is rare for me to take on new clients
After all these days it is All about me, this is my life, my journey!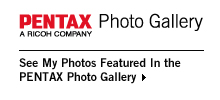 Make your own slideshow at Animoto.
COPYRIGHT NOTICE
© Copyright 2009 ~ 2015 Blair Stuart and Stuart Media Services All Rights Reserved. All photographs, along with all words in Story format including those in the Side Panels of this portfolio are © Copyright 2009 ~ 2015 Blair Stuart ~ Stuart Media Services.
All Rights Reserved and protected by United States & International Copyright laws. They are owned by the artist, Blair Stuart and Stuart Media Services. Any unauthorized reproduction, copying, pinning, modification, publication, transmission, transfer, or exploitation of any of the content, for personal or commercial use, whether in whole or in part, without written permission from the artist is prohibited .
I DO NOT BELIEVE IN PINTEREST. AS SUCH, SHOULD I FIND ANY OF MY IMAGES PINNED THERE, I WILL TAKE WHATEVER ACTION IS NECESSARY AGAINST THOSE THAT PIN THEM.
ABOUT ME;
A PROFESSIONAL PROFILE;
As seen through the eyes of a fellow Author, Poet and Photographer Lorretta Leslie.
Often, called an Enigma and a Lone Wolf. Blair is the epitome of a diamond in the rough.
Peel away the tattoos and leather of the biker to reveal gentle humanity.
Though one thing most certainly can be said, he is a man of many contradictions, a Biker, Photographer, Artist, Poet, Writer, Father and Grandfather.
His is an old soul but nonetheless it is the soul of a poet.
Blairís ability to see and capture the magic is only the beginning. His creativity is best expressed in the exploration and use of computer programs.
His work ranges from images of outstanding natural beauty to weird and wonderful abstracts.
Each one originates from a photograph taken by Blair and, as such, is unique.