Catia Cho
East Brunswick, NJ - United States
Catia Cho is originally from Brasil, but she now resides in New Jersey with her husband and her beloved Yorkie, Fofa. At an early age she discovered a love for art, dabbling with colored pencils, watercolors and acrylics. Upon first glance of Fofa as a puppy, she discovered her love for Yorkies! Merging two of her loves, Catia can be found daily working in her at-home studio while Fofa patiently waits at her window to bark at any passersby. Among Catia's many other passions are helping rescue dogs, creating unique gifts and apparel for Yorkie lovers and illustrating and writing her original comic strip, My Life in Broken English. Catia hopes that all that she does has the same effect as that of a Yorkie: good feelings and smiles become irrepressible.


http://about.me/CatiaCho

Other online stores:

www.cafepress.com/fofacho

http://www.zazzle.com/fofacho

www.spoonflower.com/profiles/catiacho


All rights reserved to Catia Cho ©
Copying, altering, displaying or redistribution of any of these images without written permission from the artist is strictly prohibited.




Frequently Asked Questions :

Question #1. Fine Art America ship internationally?

Answer: Yes. We ship to over 240 different countries. If UPS, FedEx, or DHL makes deliveries in your area, then we can deliver to you.

Question #2: How long until I receive my order?

Answer: Your order will go into production as soon as it's placed. The delivery time will depend on two criteria: the manufacturing time and the shipping time.

Manufacturing Times

Greeting Cards:1 Business Day
Paper Prints (Framed or Unframed):2 - 3 Business Days
Canvas Prints:2 - 3 Business Days

Standard Shipping Times

Eastern United States:1 - 3 Business Days
Western United States:5 - 7 Business Days
International:10 Business Days

Note - Shipping times are estimates based on UPS / FedEx shipping schedules.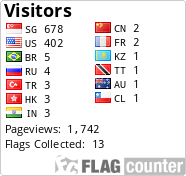 Catia Cho does not have any events scheduled at this time.