Chris Lord
New York, NY - United States
My name is Chris Lord and I am the Head Pixie and Pixel Pusher at Pixielated Pixels. I am British born and bred but New York City based and I first picked up a camera almost 50 years ago. I took it on a school trip to Italy and have been shooting at some level ever since. For a long time I shot slides because I always took too many exposures and slide film was cheaper. I even built a darkroom in the middle of my apartment back in the 80s. But I have never been really satisfied with the hobby. I would take rolls of pictures and wait expectantly to get them back only to always be disappointed that they never matched what I had seen in my mind when I pressed that button. In the darkroom I tried many tricks like solarization in order to produce something that was "more" than an ordinary photograph but was never truly happy. In 1985 I bought my first computer and a year or so later I digitized slides for the first time by making three exposures with a black & white TV camera through the blue, red, and green filters of a color wheel. I had a piece of software that would recombine these three exposures into a color image and I was starting to get excited. Now with today's hi-res monitors, powerful computers and Photoshop I am finally happy playing to my hearts content and creating the images that I always dreamed of. When I'm out with the camera I'm really just collecting material for my next Photoshop session and I tend to shoot everything I see that just might make an interesting image, then I tend to sit up all night at the computer. Luckily I retired from the "real" world nearly three years ago. At that time I opened my first and main website at Pixielated Pixels (http://www.PixielatedPixels.com) and never looked back! I hope you all enjoy the rather eclectic results.

Circle me on Google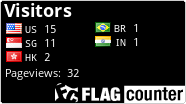 Chris Lord Wins In The National Monument Contest
New York, NY - March 3rd, 2011
2/28/2011 Today my image "Downtown Manhattan Circa Nineteen Seventy Nine" took First Place (BEST PHOTOGRAPHER) in the "National Monument Contest" sponsored by the Best Photographers Group on Fine Art America. My image "Big Ben And Westminster Abbey" took second place. There were 285 images entered into the contest by 94 members.
Great Gifts At Pixielated Pixels Digital Art Site
New York, NY - December 5th, 2010
Pixielated Pixels photographer/digital artist Chris Lord is very pleased to announce that over 350 great digital artworks are now available on the web at Fine Art America. The site at http://chris-lord.artistwebsites.com has proved popular and images are being added frequently. The really exciting news here is that this site now interfaces with facebook allowing fans to shop at a special "SHOP" tab right on facebook. Stop by and visit soon. It's worth a look and it could help solve your gift giving dilemmas.