Jon Burch Photography
Loveland, CO - United States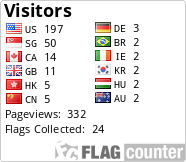 My first camera was a 35mm Yashica, acquired by trading an ancient Royal typewriter to a fellow college student who was desperate to finish a term paper. It was a long time ago and that camera was my passport to an art that has fascinated me ever since.

I owned a professional studio in central Kansas for 20 years until I sold the business and moved to Colorado. Part of the studio's early success came from creating outdoor portraiture using controlled lighting techniques that my clients were used to seeing only in studio-produced portraits.

In addition to portraits of all types, business and corporate, family, glamour, bridal, and high school seniors, the studio's operations included a video recording studio and an on-site color production lab that produced award-winning, heritage-quality color portraits.

With the addition of this Fine Art website, the photographic adventure that began with a single spring image of a freshly watered central Kansas ditch has come full circle using modern digital techniques.

Photography is all about using light to capture the emotion and the beauty of a fleeting moment. Discover the difference; I am available for assignment. Contact me for details.
----------------
Signed originals are offered at the price shown for the first ten issues. Additionally, signed original Somerset Velvet Gicl'e as well as Gicl'e Canvas images in all sizes are available. Please contact me via email if you are interested in these services. Purchased images will not have the FAA watermark.

-All images on my website are copyright Jon Burch Photography.
:
Jon Burch Photography has not posted any press releases.