About Kd Neeley
Find Me On Your Network
Want Art?
Art for Music, Unique Portraits, Pet Portraits, Weddings, Anniversaries, Newborns, Motorcycle Portraits, and More
Some of my favorite commissions are making art for bands (band posters, flyers, album covers, cd art, t-shirt designs, stickers, magnets, etc) I love eye-catching, psychedelic, vivid, surprising, trippy artwork inspired by music! I also love doing pet portraits, dogs and cats with their favorite toys or a funny twist (smoking a pipe, playing cards, wearing glasses, drinking wine, whatever you imagine they'd really like to be doing!). I also like still life portrait paintings that consist of objects which all belong to a person and symbolize something about that life, memorial pieces, and unique portraits for couples and families (wedding portraits, anniversary, birthday,newborns, new mothers, and holiday gifts). I'd really love to knock out some motorcycle portraits too. For most commissions I ask for 50% to begin and the remainder+shipping when the work is done and I can work with payment plans and handle most long-distance payments through PayPal. If you're a band and you send me some sample MP3's that vibrate my soul I'll make you some artwork gratis in exchange for a percentage of merch sales featuring the artwork I create. You can send your music to me at NeeleyARTs@gmail.com and let me know if you're interested in that offer, along with any of your online pages (ReverbNation, YouTube, Kickstarter, GoFundMe, etc) where I can see what you guys are up to.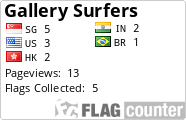 From architecture to temperature, from pets to cohabitants--we are influenced by our external environments. Every moment we are surrounded, primed, and triggered by sounds, images, flashes of memory, and even colors. These things influence the thought streams constantly at flow in our minds. My goal is to give you something meaningful, beautiful, impacting, or suggestive in your chosen way to act as the influence you desire in your home, private office, or place of business. From skies on your ceiling, portraits of your loved ones and heroes, to windows of serenity or metaphysical dreams; my goal is to bring your environment something that is beneficial to your thoughts for the happiness of your life.
#KDart #NeeleyARTs #art4music #artPorn #instaArt #burqueArt #psychArt #NMart #nmArtist #portraitArtist #artCommission #artNow #ziaDiaArt #getArt #GotArt #artCollection #artCollector #collector #artForever #petPortraits #drawForMe #albumArt #coverArt #coverArtist #artForBands #bandArt #bandPoster #motorArt #artCycle #weddingArt #loveArt #art4love #artLOVE #weddingPortrait