LeeAnn McLaneGoetz McLaneGoetzStudioLLCcom
Washington, MI - United States
LeeAnn McLaneGoetz McLaneGoetzStudioLLCcom - Fine Artist
LeeAnn McLaneGoetz
McLaneGoetzStudioLLC.com
Fine Art Nature and Travel Photography
Washington, Michigan 48094

Photography is my passion.
I love to create images that capture memorable moments. Recording the excitement of a new discovery in nature and travel with insight for others.I have been recording my travels throughout the US since childhood, capturing years of beauty painted from the light, shadows, and patterns with my camera. Now I want to give others the opportunity to appreciate the images recorded. Each image captured will offer a unique meaning to the viewer. Our partner Fine Art America provides our customers with museum quality masterpieces that will last a lifetime.
Visit our site at http://www.mclanegoetzstudiollc.com/
Email: LeeAnnMcLaneGoetz@McLaneGoetzStudioLLC.com
Like us on
Facebook https://www.facebook.com/McLaneGoetzStudioLLC?ref=hl
Stumbleupon http://www.stumbleupon.com/stumbler/mclanegoetz
Pinterest: http://www.pinterest.com/mclanegoetz/boards/
Google+ https://plus.google.com/u/0/100286103303414958797/posts
Twitter https://twitter.com/LMclaneGoetz
Houzz http://www.houzz.com/pro/mclanegoetzstudiollc
Greater Detroit Camera Club Council : Winners http://gdccc.photoclubservices.com/Competitions/CompetitionResults.aspx

Follow @LMclaneGoetz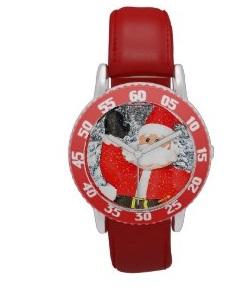 Washington, MI - November 24th, 2013
This is your chance to support a new Michigan local singing artist Dewey Longuski with his new release. "Christmas Time In Michigan Is Here" Song by Dewey Longuski, dewey.longuski@gmail.com Images and video composed by LeeAnn McLaneGoetz of McLaneGoetzStudioLLC.com Like us on Utube https://www.youtube.com/watch?v=uVyaHc74r-8 Shop for Song products MGS Christmas Store http://www.zazzle.com/MGSChristmas
Heritage Harvest Festival 9-14 9-15 2013
Washington, MI - September 8th, 2013
Help support an awesome Nature center and enjoy the great fall harvest. This event is really eclectic - something for everyone. Connect with nature - and participate in once in a lifetime activities. Plus you will be able to get your hands on a copy of our limited edition (100 Copies) Seven Ponds Nature Center Photography Club Calendar. It lists for $20 but at the Heritage Harvest Days you can get it for a $15 donation to Seven Ponds Nature Center with all proceeds going to the Nature Center to ensure that future generations can connect with the great out of doors and the creatures that live there. Do not miss this event - Fun for all family members - there is Food, Fun, Magic, wagon rides, Critters, Antiques, Arts, Crafts, Entertainment, Bread and Jam, Brewers, so much more and Nature too! September 14 and 15 11AM - 5PM Seven Ponds Nature Center Dryden Michigan SEV...
Two Rivers Trading Post Open House
Washington, MI - April 2nd, 2013
Two Rivers Trading Post Open House Come and check out the newest store in Downtown, Port Huron for Michigan Made Products. Join us for our Open House on Saturday April 13 from 10 am—8 pm and Sunday April 14 from 11 am—5 pm Two Rivers Trading Post 235 HURON AVE * PORT HURON, MI 48060 * (810) 990-8384
Meet The Artist LeeAnn McLane-Goetz At The Art Exhibit Sale At Frontier Town
Washington, MI - August 5th, 2012
Meet the Artist LeeAnn McLane-Goetz at the Art Exhibit sale at Frontier Town Romeo, Michigan – McLane-Goetz Studio LLC will hold its 1st Annual Frontier Town Art Exhibit and Sale Saturday and Sunday, August 11 and 12. The event will feature signed artwork by Michigan native LeeAnn McLane-Goetz, owner of McLaneGoetzStudioLLC.com online galleries. Work by other local artists will also be available Join us at Frontier Town for two days of arts, antiques, beats, and eats. Event hours are 10 a.m. to 5 p.m. both Saturday and Sunday. Frontier Town is a family friendly old western town, located on Van Dyke between 31 and 32 Mile roads at 67310 Vandyke Road, Romeo, Michigan 48095. Outdoor event with free music, parking and admission. ### Media Contact: LeeAnn McLane-Goetz LeeAnn McLane-Goetz 586-588-2000 McLaneGoetzPhotos@gmail McLaneGoetzStudioLLC.com
McLaneGoetzStudioLLC Makes Its TV Debut
Washington, MI - June 22nd, 2012
Volunteers - The Backbone of Channel 6 Volunteering is a fun experience at our station. You learn the art of broadcast, you meet interesting people and you become involved with community events and activities. WBRW is always looking for willing volunteers who would like to help us build community through media. As a volunteer you work with our professional equipment and receive on the job training. Once you complete the "Your Pace" video class, you will be able to produce your own program. Give us a call at 586-697-5344 for the details.
2nd ANNUAL MEET THE ARTISTS EVENT AT FRANKENMUTH ART GALLERY SATURDAY 7 23 2011
Washington, MI - July 31st, 2011
Local Michigan Artists provided customers with inside information on their locally made Michigan Art. Pictured Artists (L to R): LeeAnn McLane-Goetz,Peggy Little, Matthew Tuck, Lola Wagoner, & Barry Brown. Hours of operation: The Frankenmuth Art Gallery / Frankenmuth Diamond & Gem Gallery Tues - Thurs: 10:00 am -5:30 pm Fri - Sat: 10:00 am -9:00 pm Downtown Frankenmuth.