About Ray Petersen
My paintings are acrylics on wood panels. I am fascinated by organic form and color. My subjects are mostly plants, especially trees. In doing my art, I find that other organic forms, frequently suggestive of animals and people, subliminally appear in the paintings. I call this emergence of form, as others have, biomorphic art - literally "life-form" art. I love to paint. The act of painting transcends for me the subject of the painting. Bright colors, especially the three primaries - red, yellow, and blue - are integral to my art. Artists I especially love are Sheldon Harvey, Blaine Larson, Philip Guston, Arshile Gorky, Albert Pinkham Ryder and Willem de Kooning.


[Theoretical Aside: According to a quantum-cosmological theory, the matter of the universe originates out of the vacuum differential (i.e., pure energy) of space. Think Einstein's E = mc². In a somewhat metaphorical version of this origin of matter theory, bio- and zoomorphic forms spontaneously emerge out of the negative space of my paintings.]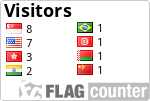 Essay on the artist by Stephen Goode
Ray Petersen has been sketching and painting with great pleasure since his early teenage years. But the works presented here cover paintings he's done since the summer of 2007.
It's been a productive time for him. Petersen, who holds a Ph.D. in botany and taught at Howard University for 35 years, paints scenes from nature that have caught his eye: plants, the cardoons and amaranth blooms found in his Milton, Delaware garden, for example – or parts of plants, such as the tops of cottonwood trees observed outside the Albuquerque, New Mexico, studio of an artist friend.
He calls the images in his paintings "biomorphic forms," or life-forms. A scientist who for years conducted laboratory research and directed he work of aspiring young M.S. and Ph.D. candidates, Petersen has added to his repertoire: He now does botany with a brush.
But he also does paintings of objects others might deem dull or unworthy of attention: cinderblocks stacked in a neighbor's yard, piles of discarded pipes and building materials. These images, too, he endows with a life of their own. They're not inert or passive forms – far from it. They glow with an active, colorful allure, as thought they're pleased to be just what they are.
Petersen paints in acrylics, and very often he works from digital photographs he's taken of the scenes that interest him.
He's a meticulous painter who sometimes spends hours adding details that enhance the visual texture of his works. This meticulousness he pursues whether he's painting a single blossom as his "Cardoon" or if it's a densely packed work such as "Mr. Prettyman's Garden."
Influences on Ray Petersen's work are varied. He's been a long time fan of the visually striking and idiosyncratic paintings of the Renaissance Siennese master, Sassetta, whose works, such as the early landscape with a background forest of trees, "The Meeting of St. Anthony and St. Paul", are in the National Gallery.
When he lived in Washington, DC, Petersen also was a regular visitor at the Smithsonian American Art Museum where the paintings of Albert Pinkham Ryder, the late 19th century American romantic. A Petersen favorite: Ryder's painting "Jonah," which pictures the Old Testament prophet overwhelmed by nature, engulfed in huge waves and about to be swallowed by the beast.
Petersen's use of vivid color springs in part from his love of Matisse and the Fauves, whose brilliant canvases revolutionized early 20th century painting. His penchant for making cinderblocks and building debris subject of some of his most interesting work, comes from Petersen's love for the works of the 20th century American Philip Guston and Guston's use of old shoes and other prosaic objects as the principal images that grace his late paintings.
There are additional influences. Petersen's biomorphic forms owe something to the work of Arshile Gorky, the Armenian-American, whose lyrical paintings of 70 years ago are often packed with biomorphic forms. And it is works like Monet's "Water Lilies," a huge canvas covered from top to bottom and from right edge to left with a scene from the artist's garden pond, which have led artists like Petersen to cover the entire painting they're working on with the image they're rendering.
The influences on Petersen's art have been literary and religious, as well as visual. He was for many years was a member of a Washington, DC, Zen group with whom he met to meditate and study, and it's an interest he's maintained. His Milton, Delaware library is replete with works by Zen masters and the late, great Zen scholar, D. T. Suzuki, books he regularly consults.
What Zen has honed in Petersen is an ability to see in nature those particular scenes which most clearly and abruptly convey nature's beauty and mystery. Indeed, to observe nature in that way, in its essence, is what Zen trains its adherents to do. Dr. Suzuki, one of Petersen's frequently read authors, called it the ability to see "things as they are in themselves," in their "suchness" (Suzuki's word): "They are seen as such – such as they are no more, no less. . . ."
A Zen poem from a 1925 collection in Petersen's library says it in a different manner, though conveying the same message: "The flowers, the maple leaves in autumn, / And the wintry snows covering the field all white - / How beautiful they are each in its way!"
Zen has sharpened Petersen's eye, and aided him in finding his subject matter, those scenes from the outside world that convey some deeper truth and mystery. But Petersen's paintings aren't at all like Zen art, which is usually done in blacks and whites, and is far more formally austere (like Zen poetry) than his very colorful paintings, which celebrate their reds and greens, their yellows and their whites without inhibition, and ask the viewer to do so as well.
Where does Petersen's love of the vivid colors so essential to his take on nature come from? I think it comes from the same source that gave another artist smitten with nature his great love of natural things, the 19th century English poet and Jesuit priest, Gerard Manley Hopkins.
Hopkins saw "the dearest freshness deep down things" in the world around him, as he so beautifully put it in a line in one of his poems. It's this "dearest freshness deep down things" – this celebration of the beauty of nature and worldly things - that Petersen conveys in his paintings.
Petersen and Hopkins likewise share a love of vivid color. In his journals, Hopkins described a "silver bright fish-scale bespattered sunset" he saw once over Paris. In those journals, he wrote of "Chesnuts as bright as coals or spots of vermillion," "the beautiful blushing yellow in the straw of uncut rye fields," and of exquisite ash and elm trees encountered on his frequent walks.
It is in his poetry that Hopkins' love of nature becomes transcendent. "What is all this juice and all this joy?" he sang in an ecstatic mood one beautiful spring day in a poem entitled "Spring." In an even greater ecstasy, in his poem "Pied Beauty", he wrote "Glory be to God for dappled things – / For skies of couple-colour as a brinded cow; / For rose-moles all in stipple upon trout that swim; finches' wings."
In his letters and essays, Hopkins wrote of what he chose to call "inscape" by which he meant the set of characteristics that make each earthly thing – plants, animals, the faces of friends – completely unique and unlike any other thing. To be able to see inscape, he believed, is to be able to look into the essence of things, as God meant them to be.
If landscape means looking outward at what's around us, inscape means looking into what's real in individual things and organisms, Hopkins implied. It's a concept close to Zen "suchness." And like with Zen suchness, once the inscape of a living creature or plant has been seen, one has enjoyed a glimpse at true beauty. What Zen and inscape demand – it's a demand both Hopkins and Zen masters describe - is that we be willing to pay things the attention they ask us to pay them by being what they are.
Ray Petersen's paintings ask us to pay this kind of attention to nature, to the world around us. It's the kind of attention artists with keen eyes have often paid to the things around them. Late in life, Willem de Kooning, who had long since moved from Manhattan to small town and country life in eastern Long Island, told an art critic who was also a good friend that in the scrubland of nearby farms he found himself "fascinated with the underbrush, the entanglement of it."
De Kooning told the critic that it was good for him as an artist to be surrounded by "small nature." And in another interview, de Kooning with breath-taking clarity, explained what it was about the world around him that so seized his imagination: he longed, he said, to "grab a piece of nature and make it as real as it actually is." This is what good painting tries to do, and it's what Petersen's doing in his paintings.