About Rosita Larsson
Rosita Larsson Swedish autodidact Internationel artist born in 1956 mother of four, grandmother of four.
Always created in some form, began exhibiting intermittently for over 35 years agoe both solo and lots of group exhibitions.
Due to chronic illness, it has sometimes stalled with exhibits.
Rosita exhibited World wide for exampel in USA,UK ,Italy,Brazil
France,Bulgaria....
https://www.facebook.com/zitasart
I express myself mainly with acrylics, watercolors, and inks, but I use photography and mixed media too.
My photographing is completely true as I see it, I show it, no manipulation no alterations only cropping sometimes.
No use of Photoshop or other programs!
Beauty is in almost everything, I Think but
the love of flowers permeates all of My Creations.
I added Flagcounter 24.8 15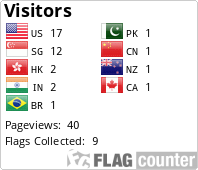 Even when I was 8 years old, I loved to photograph (borrowed my grandmothers Kodac Instamatic) wanted and I got my first camera a year later. Since then, photography has been one of my major interests.
But in life things happen and photography I hade to limit to my wonderful family and a flower and a stone,brickwall now and then.

I have always written, created and primarily painted and drawn,but when the digital camera made ​​its entry I began more and more again to photograph and now since a few years, I have always with me guess .....my camera, feels pointless to go somewhere without .
Wherever I am on this earth so I always have a camera with me.There is like a treasure hunt...... which designs, patterns funny thing, flower do my eye find today?

But it does not matter if it's on a trip abroad or to the local grocery store, the Treasure Hunt is always there.
This applies to my life otherwise also, in the woods searching sticks and materials to create of.
searching for the best recipes thus creating my own best.
At flea markets and second hand / vintage shops looking for treasures , and so on ...... Always on TREASURE HUNT Thats why photos can be about almost Everything ,but some things are among my absolute passion that's Flowers flowers and stone in all forms, for example walls, water in all forms and buildings, especially old houses and churches.
I get a lot of inspiration from my photographs, and a lot of people get inspired of my photographs...... I hope you will be too!!!!!


Paintings/Drawings
Mainly she don't set out to produce art about one subject or another. Never without a sketchbook or Inkpen to hand so constantly drawing and sometimes the drawings are left in the sketchbook and other times they develop into more in-depth ideas and detailed images.

To say itīs magical, almost like itīs coming from the pen/the brush but itīs from the soul !
From the beginning the process has struck her as magical. And, over the years, that magical process has had its way with , leading from the childhood to now. Creaiting fills her with a sense of accomplishment and integrity, and has proven a most amenable vehicle for translating inner vision to outer real.

Inviting the viewer to move into a space of speculation. relies on our desires for beauty, poetics and seduction.Her Inkdrawings of birds,landscapes flowers and other subjects are notable for their linear graceas well as

their imaginative qualites Rosita combines elements of Art Deco,psychedelia,and surrealism in a unique manner.

Influences are first and foremost the Life...... experience rich and then the passion for flowers, and architecture .

Expresses herself mainly with acrylics, watercolors,recycled materials and inks,
but she has been known to use photography and mixed media.

Awardwinning in Design Krebbs /crystal Chandelier 2006.
Her botanical and floral photographs have won awards in her native Sweden 2012
Photographers Forum /Sigma USA Awarded in 35th annual 2015




Statement

As a person I am very kind. I express what is on my mind.

In my soul and heart I hold the freedom and beauty that is art.



Creation has been a driving force my hole life through my own personal illness and a salvation, throughout a career spanning more then 35 year.

I express myself mainly with acrylics, watercolors, and inks, but I use photography and mixed media too. The best addition to create is to put a smile on someones face and to inspire !