Silvia Ganora
Domodossola, VB - Italy
Silvia Ganora - Fine Artist
My website: Silvia Ganora Photography






NOTE TO BUYERS: The Fine Art America watermark will NOT appear on any products you buy


In my works I always strive to convey what I 'saw' in the images I captured with my camera, be it a certain mood, light or color. I like not to stick to a particular style or subject, even though I have some preferences for abstract and architectural details.


The digital darkroom is the place where I love experimenting, sometimes enhancing my 'vision' with the use of textures or muted colors, sometimes stripping away all the color to bring it down to a strong black and white simplicity.


►Most of my images can be bought also as iphone, ipod cases and throw pillows. Please visit my Society6 Shop◄



Copyright:
My images do not belong to the public domain and
may not be used in any way without my permission. All artworks in my
portfolio here are protected by copyright law and owned by the artist, Silvia Ganora.  Any reproduction, modification, publication, transmission,
transfer, or exploitation of any of the content, for personal or
commercial use, whether in whole or in part, without written permission
from myself is forbidden; this includes blogging of my images, too.

© Silva Ganora · All rights reserved


Domodossola, VB - June 26th, 2011
Hello! Summer is finally here and with Summer comes a neat discount code for you to use on any of my works starting today June 26th untill August 26th! Don't miss this opportunity! Just use this code EAAHLG on checkout to get 30% off your purchases. A big thank you to all future buyers. Your support is invaluable. Regards, Silvia Please note: Discount applies on my markup, that is the price I'm asking FAA to pay me. For example, if I'm asking to be payed 40 dollars on a 20" x XX" print sale, your discount will be calculated on that amount.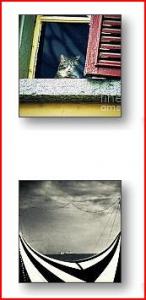 Limited Time Promotions. Only Three Days Left.
Domodossola, VB - April 21st, 2011
Just a quick reminder: I'm having these active limited time promotions on my site. Check them out before they expire on 04/23/2011! •"The world outside" A funny pic of a kitty for all cat lovers out there! Offer ends 04/23/2011. Hurry up! •"Circus with distant ships" A great split toned image with a surreal touch. Offer ends 04/23/2011!
Domodossola, VB - November 25th, 2010
Just a quick note to let you know that until 12/24/2010 you'll get a 25% discount on your purchases! Just use this code on checkout ESTCEK !!! This is a wonderful way to buy great wall art and cards for yourself and your family and friends! Please note: Discounts apply to the purchase price of the prints and greeting cards only. Standard rates for frames, mats and shipping rates not included in final discount.
Captains Of Industry Nominate Italian Photographer Silvia Ganora At 4th Annual Photography Mastercup
Messina, ME - August 17th, 2010
Non-professional Italian photographer Silvia Ganora receives nominee award at the 4th Annual Photography Mastercup with her photo "Waves Abstract". FOR IMMEDIATE RELEASE LONDON August 17 - Amateur photographer Silvia Ganora of Italy was presented with the 4th Annual Photography Masters Cup Nominee title in the category of Nature at a prestigious Nomination & Winners Photo Show attended by over 40,000 online viewers who logged on live from 154 countries to see the climax of the industry's most important event for color photography. The awards international Jury included captains of the industry ranging from Christie's in New York, National Geographic Channel, Fox Broadcasting Company, Amsterdam Worldwide, Kodak USA to Esquire in London who honored Color Masters with 235 coveted title awards in 31 categories. The judges reviewed thousands of images submitted from every corner ...