About Tikvah's Hope
Tikvah's Hope Photography is a Joint Collaboration of Roger L. Reeves II and Terrie L. Heslop



Roger and Terrie began their photography journey with film cameras back in the 70's and continued until the digital revolution.
The focus of their photography is Landscapes, Abstracts, Architectural and still life photography.
Thank-you for visiting our page, and if you so desire to purchase any product, may you enjoy the artwork for many years to come.
Make sure to sign up for our E-Mail List for Special Offers and to Keep Up to Date with New Works of Art.

Married for 40 years and devoted to each other. The center of their lives and their inspiration is the creator of all things, Yeshua.

Copyright © Roger Reeves and Terrie Heslop Respectively. All Rights Reserved.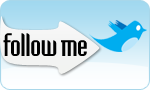 Get Twitter Buttons



Get Facebook Buttons