Vivian Anderson
Mosman, NSW - Australia
My Artist Statement/Bio can be read in my Gallery: Artist Statement / Biography

Orders destined to Australia and SouthEast Asia, can be fulfilled by contacting me for printing in Australia. This reduces costs of shipping and avoids costly fulfillment from USA.

Thank you for visiting, and hope you find something that strikes a chord in your heart and soul...that is where I find my fulfillment.
'In order to be happy,' said Winston Churchill, 'you need to find a task that requires perfection, is impossible to achieve, and spend the rest of your life trying to achieve it.'
Vivian Anderson

NEW: DESIGNER PRINTS (for the design trade only)
Interior designers, corporate art buyers, and industry professionals who are involved in specifying and purchasing artwork for large-scale design projects. You can buy any of my images IN BULK with discounted prices.



http://designerprints.com/profiles/vivian-anderson.html

Vivian Anderson









Artist Vivian Anderson Published In Artists Palette Magazine Issue 114
Sydney, NS - September 29th, 2012
Sydney, Australia.........Artist Vivian Anderson has been published in Artist's Palette issue 114. The six-page spread includes a lengthly biography for their "Insight" pages; and a Demonstration painting, including helpful hints ....."You've Got Mail-2", and it's making. Vivian is a committed artist of long-standing in her community, and is found in collections in Australia and world-wide. Her images can be viewed at www.viviansartworks.com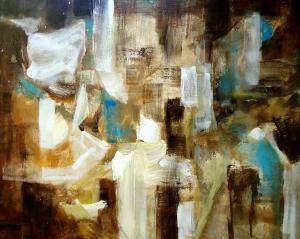 Artist Vivian Anderson Chosen For Publication
Sydney, NS - August 26th, 2012
ART TAKES TIMES SQUARE August 2012.Artists Wanted,.NYC....Published: "We have exciting news. After reviewing the work you submitted into the Art Takes Times Square competition, our Editorial Committee has chosen one of your pieces to be featured in our upcoming publication, Art Takes Times Square. Out of the tens of thousands of artists who entered the Art Takes Times Square contest, only a select few will appear in this publication. You can take pride in knowing that your work was among the best we saw, and we believe this special coffee-table book will be even better with your art included."
Artist Vivian Anderson Image Chosen 2009
Sydney, NS - October 30th, 2011
Artist Vivian Anderson's image "See The Whales" chosen by Elizabeth Edwards of 1st Angel Art website, for the cover of the book "Art Around The World, Poetry", 2009, Limited Edition, which book was auctioned worldwide to raise funds for Greenpeace.
Artist Vivian Anderson Wins 1stAngel Art Contest
Sydney, NS - February 14th, 2011
Vivian Anderson has won First Place in the prestigious 1stAngel Artsite Valentine's Day Art Contest, subject LOVE....with her image "The Two Of Us". Vivian's artwork was chosen along with that of four others as Finalists, by a jury at 1stAngel Art website, and then the five nominees' artwork was opened to voting by the public, and Vivian's image received the most votes in the final public round. Vivian is a member of Fine Art America, and all her artwork can be viewed onsite at FAA, or www.viviansartworks.com The prizes included a Certificate as the winner, and generous cash amounts to be spent at the two sponsors: Blick Art Supplies, and Fine Art America.
This Issues Prize Winner - Artists Palette Magazine
Sydney NSW, - January 7th, 2010
These beautiful images were submitted by a developing Australian artist based at Sydney suburb of Roseville.Her works display an intricate use of colour and texture in creating evocative and thought-provoking paintings which would add grace and intrigue to many living environments". Artists' Palette Issue 66, October 08.