This contest is over. Click here to view the winners!
Contest Rules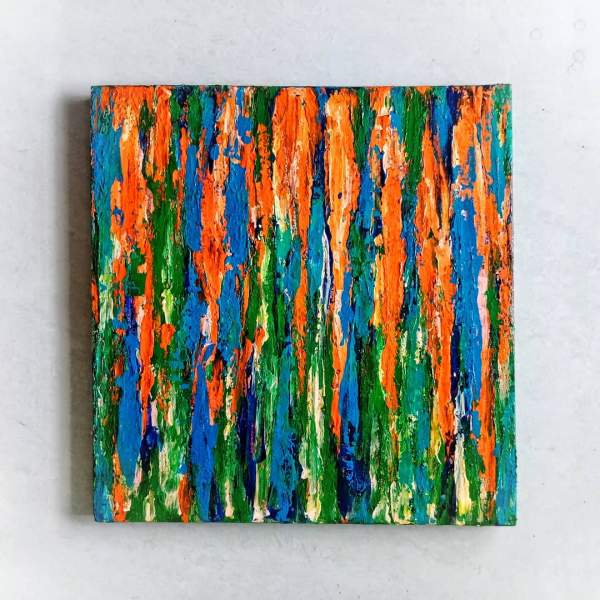 Let's post vibrant works of hand-painted abstract paintings.
Rules:

1. No black and white paintings. Only colorful.
2. No digital or print works.
3. Only original paintings.
4. Mixed media is welcomed but only handmade, no digital ones.
5. No violent, no death, no gore, no creepy, no scary, no depressive, any such related works are NOT allowed.

**Update 15thNov:- What a pleasure in seeing so many amazing artworks being submitted! Voting is going to be tough but fun! Its an honour to see such a great cooperation! Keep this going!
Uptil now the rules are being followed too, hoping no deletion required.
Submission Rules
Each participant may submit 3 images.
Voting Rules
1) You must be a member of FineArtAmerica.com in order to cast votes in this contest. Your account must have been active at least 30 days prior to the start of the contest in order to vote.
2) You may only vote once per image.
3) You may vote for as many images as you like... but only once for any given image.
Contest Timeline
Status: This contest is over.
Submissions Begin
Saturday, November 13th, 2021 - 8:36 PM
Submissions End / Voting Begins
Friday, November 19th, 2021 - 8:36 PM
Voting Ends / Prizes Awarded
Monday, November 22nd, 2021 - 8:36 PM
Current Time (Eastern United States)
Wednesday, December 1st, 2021 - 2:52 PM
Contest Prizes
This contest will be awarding the following prizes:
1st Place:
An honour to be on the top! Congratulations.
2nd Place:
An honour to be on the top! Congratulations
3rd Place:
An honour to be on the top! Congratulations