Contest - Books and reading
Books and reading Overview
This contest is over. Click here to view the winners!
Contest Rules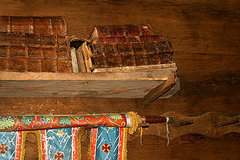 For the love of books and reading.
Any media accepted.
'Whenever you read a good book, somewhere in the world a door opens to allow in more light'. (Vera Nazarian)
'If you only read the books that everyone else is reading, you can only think what everyone else is thinking'. (Haruki Murakami)
'What you donít know would make a great book'.(Sydney Smith)
'You know youíve read a good book when you turn the last page and feel a little as if you have lost a friend'. (Paul Sweeney)
Each participant may submit 3 images.
1) You must be a member of FineArtAmerica.com in order to cast votes in this contest. Your account must have been active at least 30 days prior to the start of the contest in order to vote.
2) You may only vote once per image.
3) You may vote for as many images as you like... but only once for any given image.
Status: This contest is over.
Submissions Begin:
Sunday, June 29th, 2014 - 10:12 PM
Submissions End / Voting Begins:
Thursday, July 3rd, 2014 - 10:12 PM
Voting Ends / Prizes Awarded:
Monday, July 7th, 2014 - 10:12 PM
Current Time (Eastern United States):
Saturday, August 19th, 2017 - 10:51 PM
Contest Prizes
This contest will be awarding the following prizes:
1st Place:
Congratulations!
2nd Place:
Congratulations!
3rd Place:
Congratulations!
Contest Administrator
Join Contest
Click here to submit your artwork to this contest.
Invite Others to Join
Contest Overview