This contest is over. Click here to view the winners!
Contest Rules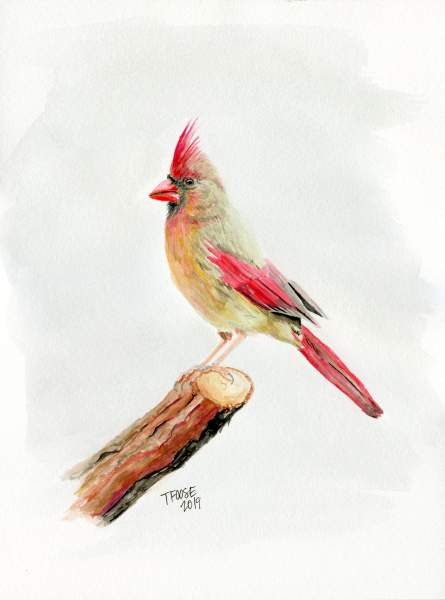 This contest is hosted by the group, For the Birds and is to determine our next Homepage Special Feature Artist!!!! Join our AMAZING group by simply clicking on the Sponsoring Group's avatar on the right--there you'll be taken to our group to join.

The FIRST PLACE winner will have their artwork SPECIALLY displayed on the Group's Homepage for the month of December!! PLEASE NOTE: The requirement for the Special Feature is that you must be a member of the hosting group, For the Birds and the entry that wins First Place must be approved/accepted into the group PRIOR to winning, or it will be given default to the next qualifying winner. This keeps the theme of our group intact and also celebrates/promotes our own members!

Also: You cannot resubmit an artwork that has already been a Homepage Special Feature in the Beautiful Watercolors group!! This keeps a fresh and open opportunity for others and also keeps the same artworks from being featured repeatedly.

The focus is birds so any other subject/item must be out of the primary focus. **Acceptance of such works is up to my discretion.**

Any TRADITIONAL mediums are accepted: colored pencil, pastel, oil, acrylic, watercolor, graphite, etc. or any combination of these. However, NO PHOTOGRAPHY or DIGITAL WORK!!

Rules:
1. NO violence or fighting of birds,
2. NO words or written messages on the artwork (unless part of the subject being painted),
3. NO photography, digital painting or digitally-altered photographs,
4. NO abstract/patterns. Subject must be identified without a doubt.

You may submit 2 images.

Don't forget to promote and HAVE FUN!!!!

Taphath Foose
Administrator

**As the contest holder I reserve the right to remove any entries that do not stay within the requirements.
Submission Rules
Each participant may submit 2 images.
Voting Rules
1) You must be a member of FineArtAmerica.com in order to cast votes in this contest. Your account must have been active at least 30 days prior to the start of the contest in order to vote.
2) You may only vote once per image.
3) You may vote for as many images as you like... but only once for any given image.
Contest Timeline
Status: This contest is over.
Submissions Begin
Sunday, November 21st, 2021 - 5:25 AM
Submissions End / Voting Begins
Sunday, November 28th, 2021 - 5:25 AM
Voting Ends / Prizes Awarded
Wednesday, December 1st, 2021 - 5:25 AM
Current Time (Eastern United States)
Wednesday, December 1st, 2021 - 12:56 PM
Contest Prizes
This contest will be awarding the following prizes:
1st Place:
1st Place--Featured on the Group's Homepage!
2nd Place:
2nd Place Congrats
3rd Place:
3rd Place Congrats