Contest - CLOSED Roses Part I
CLOSED Roses Part I Overview
This contest is over. Click here to view the winners!
Contest Rules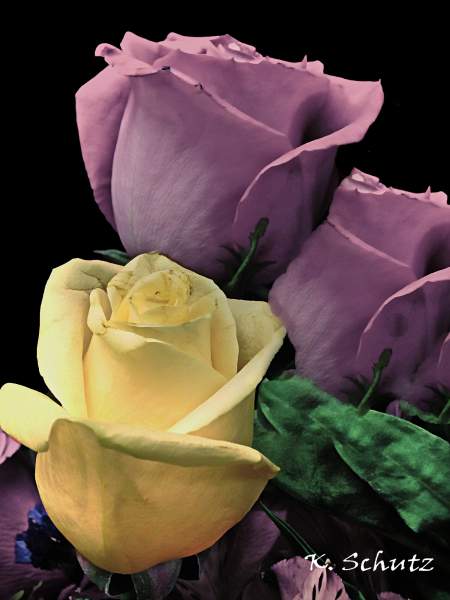 CLOSED CONTEST.
It is difficult to set a rule and have some abide by it. Contestants are to pick ONE contest, either Part I or Part II. If the same images are found in both contests, some will be removed so you are able to participate in one of the contests. The intent was to allow contestants to participate in both sections but with DIFFERENT images.
Sorry for the confusion.
The limit for this contest was set at 400+ images, however, the definition of CLOSED still needs to be defined to some. Please upload your images in ROSES PART II. This contest showcases roses during any season of the year.
Rules:
1. Post up to 5 of your best images.
2. All mediums welcomed.
3. All occasions - may represent any time of the year.
4. Family-friendly as young children view my contest sites.
5. When voting begins, unlimited; FAA only.
6. Resist solicitation and stacking the deck in your favor when voting.
7. Choose ONE of the sections to participate in or share different images in both.
Enjoy the beauty of roses during the seasons.
Each participant may submit 5 images.
1) You must be a member of FineArtAmerica.com in order to cast votes in this contest. Your account must have been active at least 30 days prior to the start of the contest in order to vote.
2) You may only vote once per image.
3) You may vote for as many images as you like... but only once for any given image.
Status: This contest is over.
Submissions Begin:
Thursday, January 9th, 2014 - 3:09 AM
Submissions End / Voting Begins:
Monday, January 13th, 2014 - 3:09 AM
Voting Ends / Prizes Awarded:
Wednesday, January 15th, 2014 - 3:09 AM
Current Time (Eastern United States):
Saturday, July 22nd, 2017 - 6:12 AM
Contest Prizes
This contest will be awarding the following prizes:
2nd Place:
Reserve Champion
Contest Administrator
Join Contest
Click here to submit your artwork to this contest.
Invite Others to Join
Contest Overview