Contest - Ethnicity - The world is a melting pot
Ethnicity - The world is a melting pot Overview
Contest Rules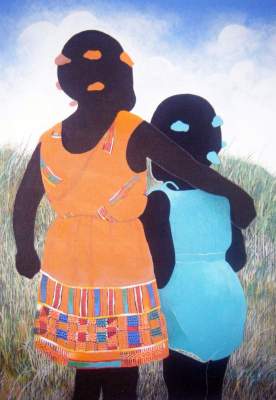 Lets all come together and reflect the beautiful cultures and ideas of the world through paintings, drawings, and photographs. Post your works depicting African-Americans, Indians of all kinds, Asians, Africans, Caucasians, Latinos, Hispanics, Eskimos, etc. All ethnic portrayals of all cultures are welcome.
Rules:
1. No sexual or violent depictions
2. Photos may be digitally enhanced but not changed.
3. Color or black-and-white works accepted.
Each participant may submit 2 images.
1) Votes may be cast by any visitor to FineArtAmerica.com (members and non-members).
2) You may only vote once per image.
3) You may vote for a total of 3 different images... but again, only once for any given image.
This is a special type of contest. The contest administrator has chosen to award Fine Art America gift certificates as the prizes!
In order for this contest to become active, you must vote for it, below. Every five days, our system tallies the votes for all of the inactive contests that are hoping to award gift certificates. The contest with the most votes wins... and then immediately begins!
Contest Prizes
This contest will be awarding the following prizes:
1st Place:
$25 FAA Gift Certificate
2nd Place:
$15 FAA Gift Certificate
3rd Place:
$10 FAA Gift Certificate
Contest Administrator
Join Contest
Click here to submit your artwork to this contest.
Invite Others to Join
Contest Overview