This contest is over. Click here to view the winners!
Contest Rules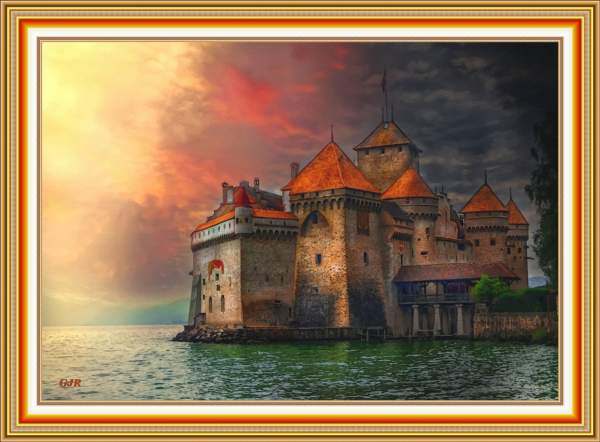 IMPORTANT INFORMATION: AS FROM CONTEST 111 ON WARDS - UP TO THREE SUBMISSIONS/ENTRIES WILL BE ACCEPTED INSTEAD OF ONLY ONE UP TO CONTEST 110. THE IDEA BEHIND THIS CHANGE IS TO EXPLODE THE VIEWDIENCE AND EXPOSURE TO YOUR ARTWORK EFFORTS. SO SIT BACK, RELAX AND ENJOY THE NEW BENEFITS.(ALSO SEE THE NEW INFORMATION UNDER RULE 2 OF THE CONTEST RULES) - SHARE AND PROMOTE. GJR

EXPOSAVAGANZA - ANY THEME - MEDIA GOES - 144 (Up to Three (3) Images now accepted and welcome!)

CONTEST THEME: (See Between the Lines)

=============================================================
EXPOSAVAGANZA - ANY THEME AND MEDIA GOES - EXPOSE YOUR CHOSEN ARTWORK/S TO A WIDER VIEWDIENCE. EXPOSARAMA - CONTEST 144
GOLDEN RULE : ABSOLUTELY ANYTHING GOES - ANY THEME AND ANY MEDIA. SUBMIT/ENTER UP TO MAXIMUM THREE (3) TRADITIONAL ORIGINAL ARTWORK/S, PHOTOGRAPH/S OR DIGITAL ARTWORK/S OR ANY MIXTURE WHICH WILL MAKE YOU HAPPY, - WHICH YOU WANT TO EXPOSE TO A WIDER VIEWDIENCE. NO DATE RESTRICTIONS! YOU CAN UPLOAD IMAGES OF YEARS AGO!

==============================================================

CONCERNING EXPOSAVAGANZA CONTEST 144:

Please note: This Contest will be adjudicated by a single Juror: The Contest Administrator.

1.You can upload up to three images to this contest. (The Contest Administrator does retain the right to remove any artwork, photograph or Digital Art Submission that can be seriously offensive to others. It is unlikely that I would do this but I will seriously investigate and consider it should a problem case arise. GJR)

2. Consider visiting my Art Portfolio and Make at least One (More if you want) Positive/Encouraging comments. See my Art Gallery at www.gert-rheeders.fineartamerica.com
(More than 7100 artworks to be seen etc.) - Dear participants/contestants please take this request more seriously as I am ploughing a lot of time and effort into the organizing and the adjudication of these juried contests and with the announced increased benefits to you with these Exposavaganza Contests - the least you can do in return is to make at least one constructive comment on my artworks per entered contest and/or Follow My Art Portfolio . THANKS SO MUCH FOR YOUR CO-OPERATION IN ANTICIPATION. Let us support each others efforts! GJR

3. The Adjudicator's decision is final and there will be no correspondence or notifications ABOUT THE OUTCOME, No Winners Notification or Confirmation correspondence except The Winners Selections Tab On Contest Page. (If you have placed in one of the three Top Placements and you would like to express yourself about the Achievement to me you are welcome to do so. Contact me via FAA Internal E-mail then.)

4. PLACEMENT ALLOCATION:

The Top Three Placements will be allocated as follows:

4.1 One Top Placement for Artworks (oils, acrylics, watercolors, drawings, sketches, pastels, collages and Mixed Media etc.)
4.2 One Top Placement for Photographs ( full color, black and white, selective color)
4.3 One Top Placement for Digital Art Or Computer Generated art. (Like kaleidoscopes, Mandalas, Fractals, etc... Any artwork that was generated with a computer).

I will make three shortlists (Artwork, Photographs, Digital Art). Then select a
final winner out of each allocation and then select the final three placements. I have thought a lot about this and I am sure that you will agree that this is a much better and fair deal as all mediums stand an equal chance to get to the top placements.

IMPORTANT INFORMATION: Should your entry or submission be chosen as one of the Top Three placements and you have an Overwhelming Urge to Express yourself about it then do feel welcome to contact me via FAA e-mail and share your feelings.

You are very welcome! (At least; being a winner in any of my contests is no small achievement as you are competing with some of the best artists in the world in your chosen category besides the fact that you are also competing against winners in any two other categories - Something to think about - yes?)

5. Enjoy this contest. You have all the Freedom to Place Anything you want to a Wider Viewdience.

6. I intend to enter Three Submissions to claim fair exposure but - it will not be taken in to consideration in the adjudication process.

7. What is the intention of these planned Contests? The Idea is to get Maximum Exposure to ANY ARTWORK/S, PHOTOGRAPH/S OR DIGITAL ART. Contests will cycle from Monday To Monday (7 days) With another Seven days allowed for adjudication. New Contests will be uploaded during the course of every Monday.

8 Who are going to become the New Winners Of The Imaginary Floating Trophies?

9. Contest Logo: Digital Art. Digital Hyper Realistic Oil Or Acrylic Painting Concept:: 'CHILLION CASTLE - VEYTAUX - SWITZERLAND' L A S - WITH PRINTED MATS AND DECORATIVE ORNATE PRINTED FRAME

This Artwork Cn Be seen At:

https://fineartamerica.com/featured/chillion-castle-veytaux-switzerland-l-a-s-with-printed-mats-and-printed-frame-gert-j-rheeders.html

50% Discount Code On My Markup On All Merchandise Available From My Art Portfolio. Use Promo Code: MBPAPB

Quick Link to my Art Portfolio Page - Click on my Avatar at the Top Right of this Page.)

Have a Nice Creative Day and Week! The Best Of Success With Your Entries And Submissions. May the very best Artworks be selected as the winners in the their different categories. (The competition among our artists are from the highest standard imaginable and adjudication sometimes are made with a hair breadth difference between the top five artworks in any category)


Best,
GJR
Contest Administrator
And
Contest Adjudicator

Submission Rules
Each participant may submit 3 images.
Contest Timeline
Status: This contest is over.
Submissions Begin
Monday, March 22nd, 2021 - 12:27 PM
Submissions End / Voting Begins
Monday, March 29th, 2021 - 12:27 PM
Voting Ends / Prizes Awarded
Monday, April 5th, 2021 - 12:27 PM
Current Time (Eastern United States)
Sunday, April 18th, 2021 - 10:45 PM
Contest Prizes
This contest will be awarding the following prizes:
1st Place:
(Imaginary) Large Sized Oscar Style Smoked Glass Figurine Floating Trophy On Black Onyx Pedestal, Be Thankful, Expose And Promote!
2nd Place:
(Imaginary) Medium Sized Oscar Style Smoked Glass Figurine Floating Trophy On Black Onyx Pedestal, Be Thankful, Expose And Promote!
3rd Place:
(Imaginary) Small Sized Oscar Style Smoked Glass Figurine Floating Trophy On Black Onyx Pedestal, Be Thankful, Expose And Promote!