This contest is over. Click here to view the winners!
Contest Rules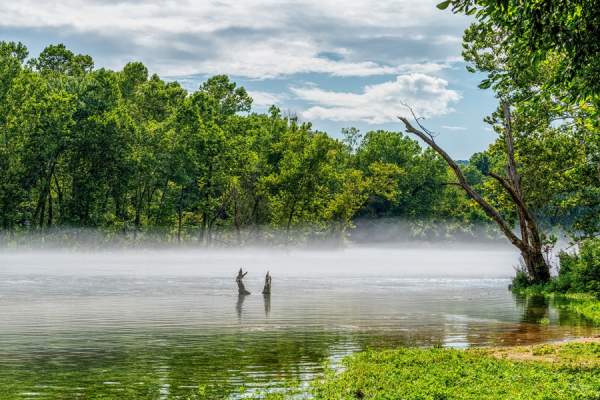 Let's show off the beauty foggy landscapes or foggy waterscapes of the Ozarks and Ouachita Mountain areas! (READ RULES BEFORE ENTERING)

CONTEST RULES:
-Submit up to 4 images (any medium, color or black and white) of foggy scenes that was taken or painted in/of the Ozarks area (see location info below)
-Must include in your description where the photo was taken or what the drawing is of.
-Voting is open to public but do not solicit votes for your specific images or you will be removed from the contest. Feel free to share the contest online if you wish.
-You may vote for your own image(s) but please also vote for others too.
-Anything that goes against the rules and description will be removed without notice.

Winner:
-Winner will get a special feature on the home page of the group for 2 weeks (maybe longer). (you must be a member of the group to win). If first place image is not a member then the featured image will go to the next image where the artist is a member.
-I will also share the winning image on my twitter page with over 17K followers.

The Ozarks and Ouachita Mountain areas include most of southern Missouri south of Highway 70, most of Northern and Western Arkansas, parts of Eastern Oklahoma, and a small southeast portion of Kansas.The Ozarks is If you are unsure of this area, please visit this discussion to see a map: Click Here for Ozarks Map

Contest image logo by Jennifer White with Timeless Moments Photography, group administrator. All Rights Reserved
Lake Taneycomo Summer Fog

Submission Rules
Each participant may submit 4 images.
Voting Rules
1) You must be a member of FineArtAmerica.com in order to cast votes in this contest. Your account must have been active at least 30 days prior to the start of the contest in order to vote.
2) You may only vote once per image.
3) You may vote for as many images as you like... but only once for any given image.
Contest Timeline
Status: This contest is over.
Submissions Begin
Wednesday, September 8th, 2021 - 9:09 AM
Submissions End / Voting Begins
Tuesday, September 14th, 2021 - 9:09 AM
Voting Ends / Prizes Awarded
Friday, September 17th, 2021 - 9:09 AM
Current Time (Eastern United States)
Sunday, September 19th, 2021 - 8:13 AM
Contest Prizes
This contest will be awarding the following prizes:
1st Place:
Receive a special feature for two weeks on groups home page and image shared on twitter.
2nd Place:
Congratulations
3rd Place:
Congratulations