Contest - Mainly Maine Digitized
Mainly Maine Digitized Overview
This contest is over. Click here to view the winners!
Contest Rules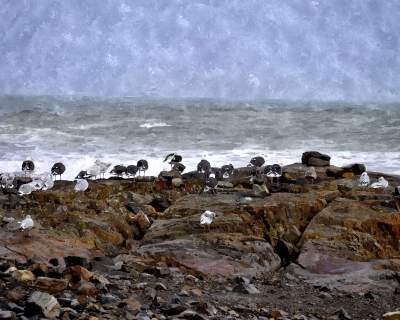 Show off your best photograph of Maine, that you have altered digitally with programs like Photo Shop, or Paint Shop.
Take your best Maine photograph, landscape, seascape, historic landmark etc. and show off your digital editing skills.
RULES
1. No nudity, no graphically violent shots, let's keep it family friendly.
2. you must be a member of Fine Art America for 30 days
3. You must be a member of this group in order to post
4. 3 images only per member
Each participant may submit 3 images.
1) You must be a member of FineArtAmerica.com in order to cast votes in this contest. Your account must have been active at least 30 days prior to the start of the contest in order to vote.
2) You may only vote once per image.
3) You may vote for a total of 3 different images... but again, only once for any given image.
Status: This contest is over.
Submissions Begin:
Friday, February 15th, 2013 - 8:00 AM
Submissions End / Voting Begins:
Wednesday, February 20th, 2013 - 8:00 AM
Voting Ends / Prizes Awarded:
Saturday, February 23rd, 2013 - 8:00 AM
Current Time (Eastern United States):
Friday, July 28th, 2017 - 8:11 AM
Contest Prizes
This contest will be awarding the following prizes:
1st Place:
Grand Poobah of Digitally Altered Photography
2nd Place:
Order of the Giraffe Medal of Greatness
3rd Place:
Maine Bear Hug of Appreciation
Contest Administrator
Sponsoring Group
Join Contest
Click here to submit your artwork to this contest.
Invite Others to Join
Contest Overview