Contest - Monthly group image for July 2013
Monthly group image for July 2013 Overview
This contest is over. Click here to view the winners!
Contest Rules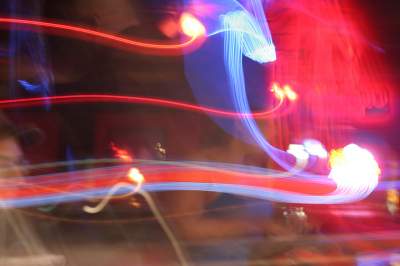 This is the monthly group image contest for July 2013. These group image contests are amazing in the talent and great images we see in them.
The rules are:
1. The image must be an image that was submitted and approved as a group image.
2. The image must be obviously manipulated. It must scream I didn't start out life this way or there is nothing in the real world like this. By way of example, the photograph in the contest logo (Ghosted by A M Johnson) was created with camera settings and Photoshop.
3. One image per member is allowed.
4. You may start a thread about your image and explain why it is heavily manipulated/why it deserves to be the winner/etc..
5. You can vote for up to 5 images.
Each participant may submit 1 image.
1) You must be a member of FineArtAmerica.com in order to cast votes in this contest. Your account must have been active at least 30 days prior to the start of the contest in order to vote.
2) You may only vote once per image.
3) You may vote for a total of 5 different images... but again, only once for any given image.
Status: This contest is over.
Submissions Begin:
Sunday, June 23rd, 2013 - 10:12 AM
Submissions End / Voting Begins:
Friday, June 28th, 2013 - 10:12 AM
Voting Ends / Prizes Awarded:
Monday, July 1st, 2013 - 10:12 AM
Current Time (Eastern United States):
Monday, December 11th, 2017 - 2:48 AM
Contest Prizes
This contest will be awarding the following prizes:
1st Place:
Bragging Rights for a month
2nd Place:
A Big Ego Boost
3rd Place:
A Small Ego Boost
Contest Administrator
Sponsoring Group
Join Contest
Click here to submit your artwork to this contest.
Invite Others to Join
Contest Overview