Contest - Save A Pet Project in all medium
Save A Pet Project in all medium Overview
This contest is over. Click here to view the winners!
Contest Rules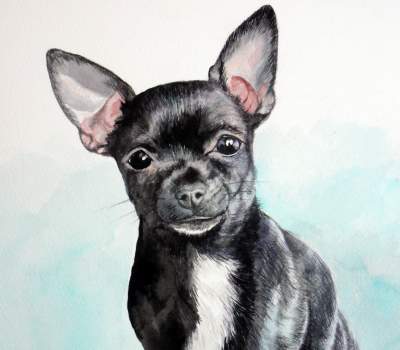 Enter your favorite view or portrait of a pet in your household, friends, strangers in any beautiful arrangement. To show appreciation of having a pet or pets and to all the people who work very hard in rescuing the unwanted and abandoned pets or animals from the killed shelters around the world and transfer them into the safe haven and rescue shelters for adoption. All medium welcome.
The purpose of doing this project, over one million abandoned pets and animals have been killed by killed shelters from New York to especially southern California and it is way out of control. It's about time, it's about change, to put a stop on puppy mills and out of control irresponsible breeders that sells to pet stores and online for one word, greed. We, the artists have the power of conveying the message through our works for the innocent animals. It is up to us to help the rescuers and the non-killed shelters to make life better and easier for them. Together we can make progress, one day at a time. It's our responsibility as a human to use our intelligence wisely and in humane manner to respect the life around us, to live in peace within ourselves in knowing we have done the right thing for our fellow mammals.
Make sure your image or painting is in focus and clean cropped around the edges, otherwise it may be deleted. Practice this skill of taking the picture of your paintings so you can become more professional with well clean presentation, thank you. If there is a tied in first place, I will choose a winner. All three winners will be posted on http://christophershellhammergallery.com and http://facebook.com/ChristopherShellhammerGallery for one month.
Awards supported by http://christophershellhammergallery.com
https://www.facebook.com/artistchristopher.shellhammer
Video painting demo at http://youtube.com/shellhammergallery
NEW: https://www.facebook.com/ChristopherShellhammerGallery
Each participant may submit 3 images.
1) You must be a member of FineArtAmerica.com in order to cast votes in this contest. Your account must have been active at least 30 days prior to the start of the contest in order to vote.
2) You may only vote once per image.
3) You may vote for a total of 3 different images... but again, only once for any given image.
Status: This contest is over.
Submissions Begin:
Saturday, April 13th, 2013 - 1:53 AM
Submissions End / Voting Begins:
Saturday, April 27th, 2013 - 1:53 AM
Voting Ends / Prizes Awarded:
Saturday, May 4th, 2013 - 1:53 AM
Current Time (Eastern United States):
Friday, July 21st, 2017 - 1:11 PM
Contest Prizes
This contest will be awarding the following prizes:
1st Place:
Posted on the website for one month
2nd Place:
Posted on the website for one month
3rd Place:
Posted on the website for one month
Contest Administrator
Join Contest
Click here to submit your artwork to this contest.
Invite Others to Join
Contest Overview