Contest - The World Wide Smile Contest
The World Wide Smile Contest Overview
This contest is over. Click here to view the winners!
Contest Rules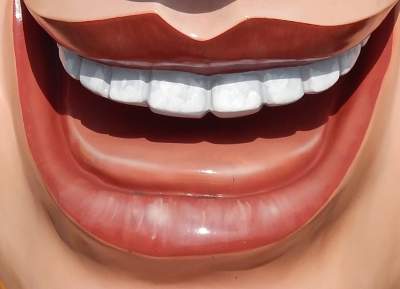 In this day and age, you ever walk down the street and just about everyone has their heads down looking into their cell phones. .When was the last time you looked at someone a stranger and just smiled at them and none smiled back.
I declare as a member of Fine Art America this week Global Smile Week!
Enter any photo of a smiles with or without teeth showing. NO EYES, NO NOSE..
Smile Though Your Heart Is Aching, Smile at anyone you care too, just smile, smile at the government even though they will not see you smile. Smile at your ex, smile at the angry checkout person at the grocery store, Smile the next time you are at a funeral, smile at that mean co worker, smile, smile, smile.
Lets all make this the biggest contest here on Fine Art America.
First, Second, And Third Place will be feature in the group Photography and Paintings of Statues!
Any medium accepted into the contest. Perhaps someone may view your gallery make a purchase and smile!
This contest be sponsored by The Photography and Paintings of Statues.
Each participant may submit 10 images.
1) You must be a member of FineArtAmerica.com in order to cast votes in this contest. Your account must have been active at least 30 days prior to the start of the contest in order to vote.
2) You may only vote once per image.
3) You may vote for a total of 5 different images... but again, only once for any given image.
Status: This contest is over.
Submissions Begin:
Monday, October 14th, 2013 - 12:17 AM
Submissions End / Voting Begins:
Saturday, October 19th, 2013 - 12:17 AM
Voting Ends / Prizes Awarded:
Tuesday, October 22nd, 2013 - 12:17 AM
Current Time (Eastern United States):
Friday, August 18th, 2017 - 2:36 PM
Contest Prizes
This contest will be awarding the following prizes:
1st Place:
Your Smile Made Me Smile Right Back!
2nd Place:
Your Smile Made Me Grin!
3rd Place:
Your Smile Made My Day!
Contest Administrator
Sponsoring Group
Join Contest
Click here to submit your artwork to this contest.
Invite Others to Join
Contest Overview