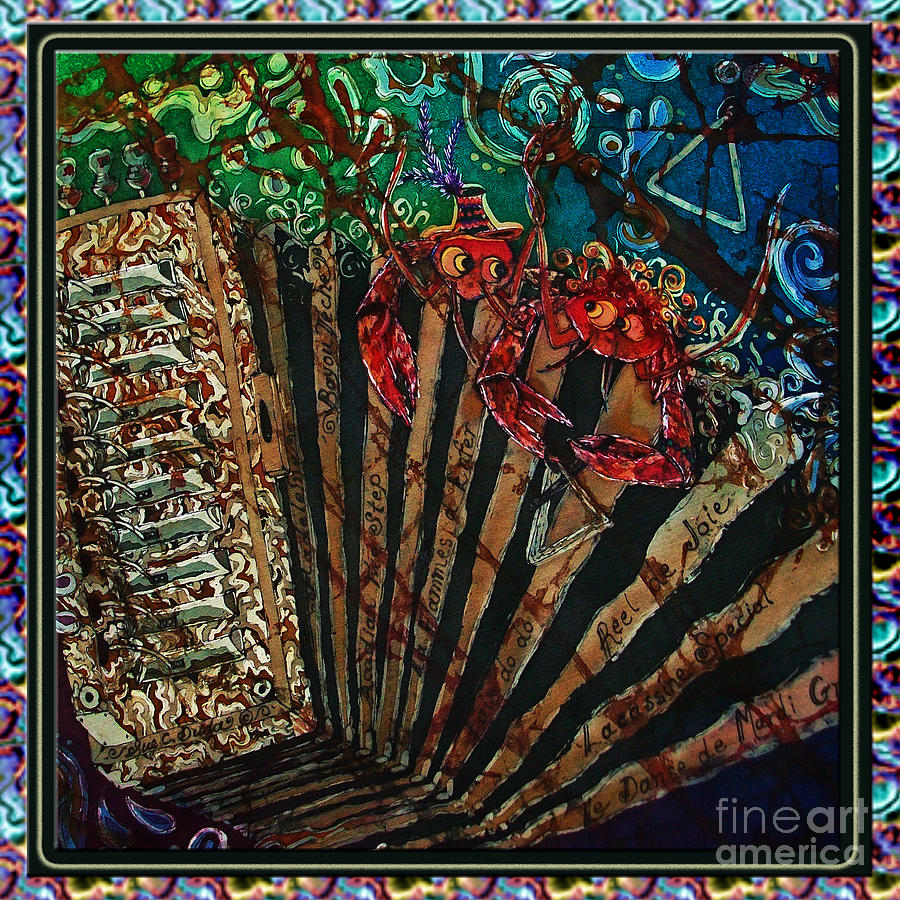 Cajun Accordian - Bordered is a painting by Sue Duda which was uploaded on April 6th, 2009.
Cajun Accordian - Bordered
Cajun one row diatonic button box accordian with crawfish couple. He has his arm around her. The little miss is playing the triangle. You'll find... more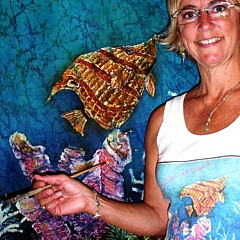 Dimensions
22.000 x 22.000 inches
This piece is not for sale. Please feel free to contact the artist directly regarding this or other pieces.
Click here to contact the artist.
Title
Cajun Accordian - Bordered
Medium
Painting - Batik On Silk
Description
Cajun one row diatonic button box accordian with crawfish couple. He has his arm around her. The little miss is playing the triangle. You'll find the names of Cajun waltzes and two-step tunes written across the bellows. Colorful border has been added to this image graphically. This is a portion of my rectangle Cajun Accordian available as an original batik on silk and also paper and canvas giclee prints.
For APPAREL and GIFTS see:
cafepress.com/suedudabatiks
zazzle.com/oceandudes*
Statistics
Viewed 1,551 Times - Last Visitor from Cupertino, CA on 11/23/2021 at 11:39 AM