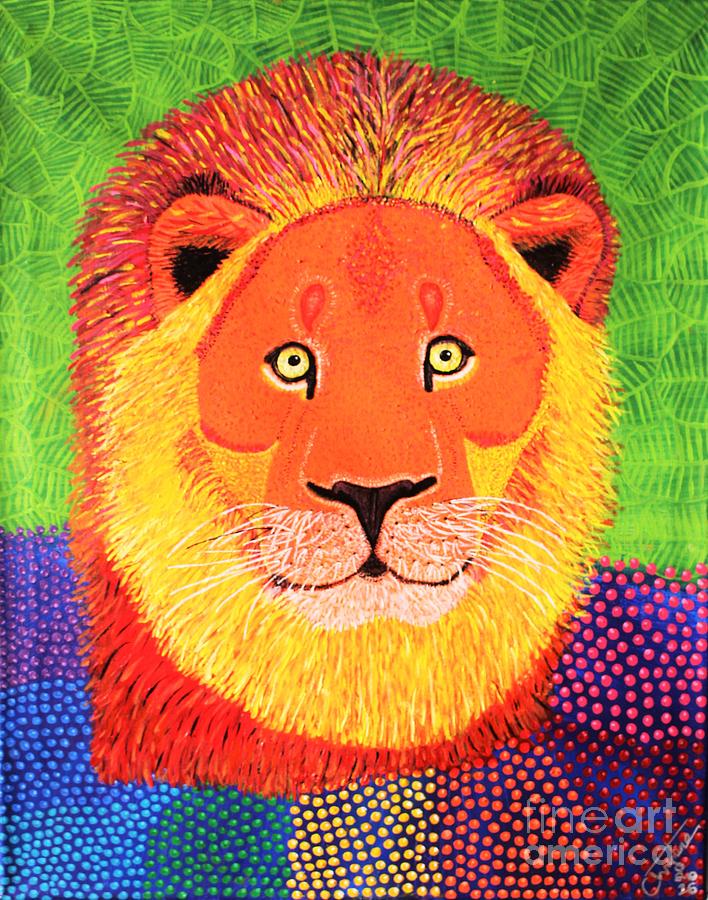 Leo The Lion is a painting by Christine Noble which was uploaded on April 20th, 2016.
Leo The Lion
This painting was inspired by a lion I met at a zoo in Michigan. He changed my life for the positive, which I will always be grateful. I love... more
Dimensions
16.000 x 20.000 x 1.000 inches
This piece is not for sale. Please feel free to contact the artist directly regarding this or other pieces.
Click here to contact the artist.
Medium
Painting - Acrylic
Description
This painting was inspired by a lion I met at a zoo in Michigan. He changed my life for the positive, which I will always be grateful. I love animals. Sometimes I love animals more than people. In 2004, I experienced a series of near death experiences leading to a nervous breakdown. In part, a catalyst for this experience was from working in the zoo industry and seeing the heartbreak of caged animals firsthand. By 2010 I still hadn\'t come to terms with the reality of zoos but still would visit them. I almost feel like I\'m visiting my friends in prison when I do, though some are much higher quality than others. It was winter time and the zoo was almost empty when we went into the big cat house. A majestic male lion was sitting right up against the glass. I walked up to him and kneeled before him. He turned his head and met me face to face. Our eyes locked and I instantly knew he could hear my thoughts. I told him I was sorry for everything we (humans) have done to them (animals). He said, \"You must not be sad for us any longer. We are the ones that know what we\'re doing here. You are the ones that need to figure it out.\"

Since that day and that exchange with that lion I am at peace about animals on this planet. That doesn\'t always make it easier when faced with animal cruelty, but it does give me a sense of relief knowing that what I heard is true and that they do know what they\'re doing here being in harmony with Earth, and that one day we will figure all this out too. ♥


Uploaded
April 20th, 2016
Statistics
Viewed 159 Times - Last Visitor from Shenzhen, 30 - China on 01/24/2020 at 5:41 PM
Comments