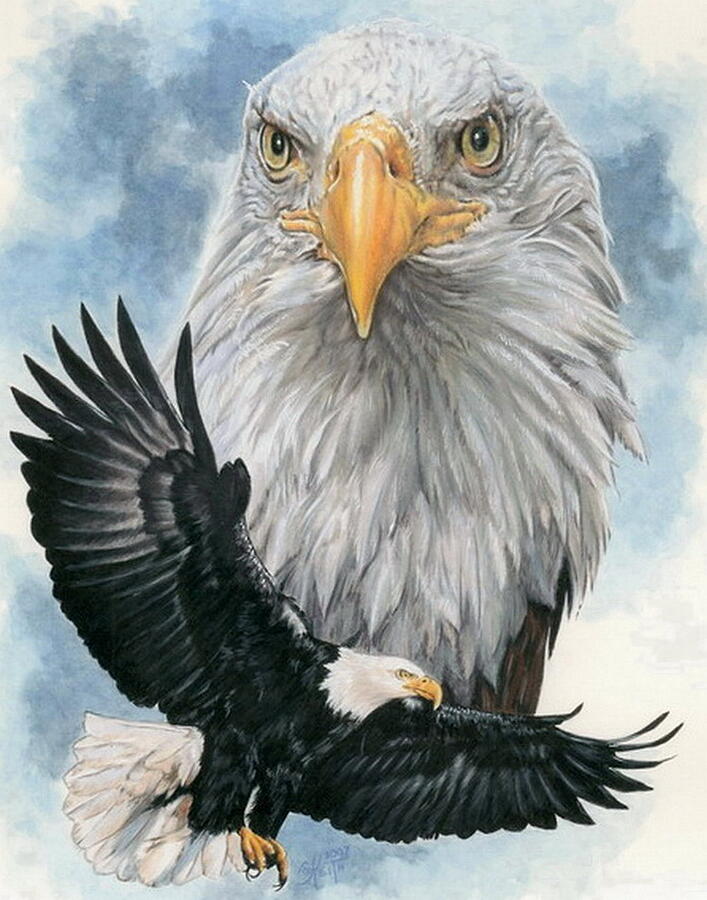 Peerless is a mixed media by Barbara Keith which was uploaded on September 16th, 2007.
Peerless
* NOTE: 10-14-20 Face Mask - One Size Fits All Sale to King City, ON
* NOTE: 09-26-20 Adult Face Mask Sale to Scottsdale, AZ
* NOTE: 08-14-20... more
Dimensions
10.000 x 14.000 inches
This piece is not for sale. Please feel free to contact the artist directly regarding this or other pieces.
Click here to contact the artist.
Medium
Mixed Media - Watercolor Enhanced Colored Pencil On Satin Finish Arches Paper
Description
* NOTE: 10-14-20 Face Mask - One Size Fits All Sale to King City, ON
* NOTE: 09-26-20 Adult Face Mask Sale to Scottsdale, AZ
* NOTE: 08-14-20 Face Mask Sale to Atlanta, GA
* NOTE: 07-13-20 Face Mask Sale to West Springfield, VA
* NOTE: 07-12-20 Face Mask Sale to Chino Valley, AZ
* NOTE: 07-10-20 Face Mask Sale to Elk Grove, CA
* NOTE: 07-02-20 Face Mask Sale to The Villages, FL
* NOTE: 06-29-20 Face Mask Sale to Jackson Springs, NC
* NOTE: 06-11-20 Face Mask Sale to Fairview, PA
* NOTE: 05-25-20 Face Mask Sale to Lewisburg, WV
* NOTE: 05-21-20 Face Mask Sale to Weston, CT
* NOTE: 05-19-20 Face Mask Sale to West Chicago, IL
* NOTE: 05-17-20 24x30 Print Sale to Shirley, NY
* NOTE: 05-04-20 Face Mask Sale to Saint Paul, MN
* NOTE: 05-01-20 Tapestry Sale to Fond Du Lac, WI
* NOTE: 04-30-20 Beach Sheet Sale to Goulburn, New South Wales
* NOTE: 02-19-20 Spiral Notebook Sale to Burnsville, MN
* NOTE: 12-02-19 Print Sale to Hemmoor, DE
* NOTE: 11-04-19 Beach Towel Sale to Emlenton, PA
* NOTE: 11-03-19 Spiral Notebook Sale to Stockton on Tees
* NOTE: 05-01-19 Print Sale to Woodland, CA
* NOTE: 11-27-18 Print Sale to Allentown, PA
* NOTE: 10-13-18 Hand Towlel Sale to Chicago, IL
* NOTE: 12-16-16 Portable Battery Sale to Tucumcari, NM
* NOTE: 11-11-16 Print Sale to Hilltown, PA
* NOTE: 03-06-16 Greeting Card Sale to Virginia City Highlands, NV
* NOTE: 12-05-15 iPhone 5c Case Sale to Hamlin, WV
* NOTE: 05-12-14 Greeting Card Sale to Oklahoma City, OK
* NOTE: 09-16-12 Greeting Card Sale to Portland, TN
* NOTE: 01-07-12 Greeting Card Sale to San Jose, CA
Uploaded
September 16th, 2007
Statistics
Viewed 32,543 Times - Last Visitor from Warrington, P2 - United Kingdom on 06/19/2021 at 1:11 PM