River Boat is a photograph by Bob Hislop which was uploaded on May 5th, 2017.
River Boat
FEATURED ARTIST... more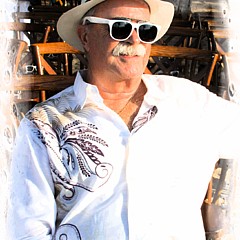 Medium
Photograph - Photography
Description
FEATURED ARTIST
USA Photographers 02/14/2020
Images that Excite You 02/13/2020
Off the Beaten Path 02/13/2020
World Art Spotlight 02/13/2020
Nature Landscapes...05/21/2017
Art its good for you 05/11/2017
HDR Photography 05/06/2017

Looking over the paddle wheel of a docked paddle wheeler on the banks of the Sacramento River, near old town Sacramento. This river boat is a major tourist attraction in old town. In the distance is the Tower Bridge, which goes up and down like an elevator when ships or boats need to pass.

Fine art Nature, Wildlife, and Landscape photography, prints, posters, canvas prints, greetings and stock images by Bob Hislop. All rights reserved. 970-623-5525 or 507-6667-0984. WATERMARKS WILL NOT APPEAR ON PURCHASED IMAGES.

Guided custom photography tours for adventurous and discerning clients.

Statistics
Viewed 286 Times - Last Visitor from Beverly Hills, CA on 04/03/2020 at 1:26 PM