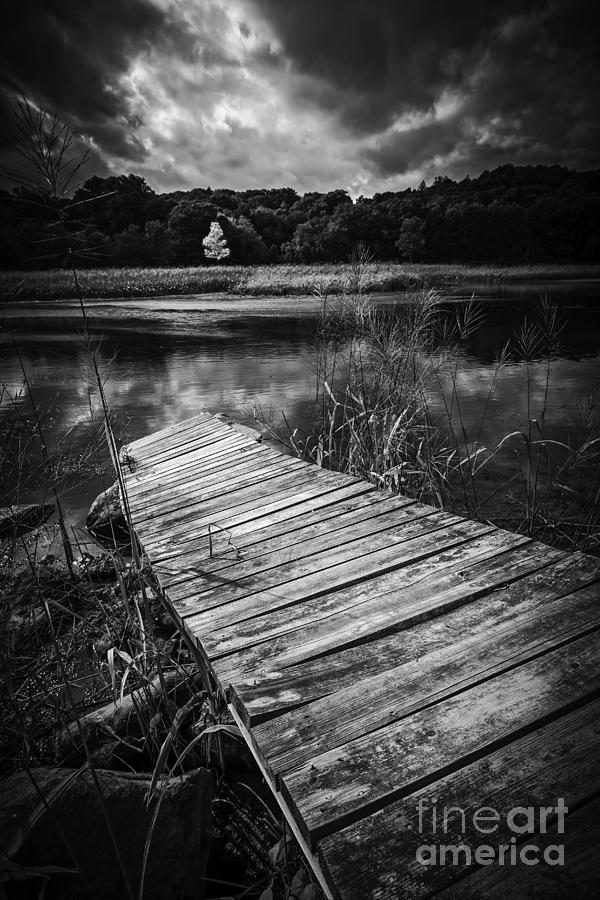 Tree Of Zen Black And White is a photograph by Edward Fielding which was uploaded on September 23rd, 2014.
Tree Of Zen Black And White
NOTE: The watermark in the lower right does not appear in the final image.... more
Title
Tree Of Zen Black And White
Medium
Photograph - Photography
Description
NOTE: The watermark in the lower right does not appear in the final image.
.....
Admin Top Picks, Honourable Mention
Tree of Zen Black and White
by Edward Fielding
.....
Open Edition - An old wooden boardwalk leading down to a river with a tree in the background lit from the sun breaking through the clouds. Pratt Cove, Deep River Connecticut. Fine art photography by Edward M. Fielding - www.edwardfielding.com
....
This rickety old boardwalk dock is actually a path to launching a kayak and exploration. The cove is also home to the Valley Railroad that runs from Essex, CT to East Haddam, CT. The tracks lay just on the other bank by the white tree.
....
This age-old fascination with photographs, contemporary residences and semi-minimalist trends are altering the way we look at adorning our walls with prints. Decorating with black and white photography is seeing new heights thanks to improved cameras and the growing inclination to use neutral colors and muted tones.
....
Black-and-white photography is classic and artsy. It conveys intelligence, says One Kings Lane senior buyer Stephen Haskell. A framed collection can bring an incredibly refined gallery feeling into a home.
.....
Ce vieux quai bancal de promenade est en fait un chemin pour lancer un kayak et une exploration. La crique abrite également le Valley Railroad qui relie Essex, CT à East Haddam, CT. Les traces reposent juste sur l'autre rive près de l'arbre blanc.
....
Cette fascination séculaire pour les photographies, les résidences contemporaines et les tendances semi-minimalistes bouleverse notre façon d'orner nos murs d'imprimés. Décorer avec la photographie en noir et blanc voit de nouveaux sommets grâce aux caméras améliorées et à l'inclination croissante à utiliser des couleurs neutres et des tons sourds.
....
La photographie en noir et blanc est classique et artistique. Il transmet de l'intelligence, affirme Stephen Haskell, acheteur principal chez One Kings Lane. Une collection encadrée peut apporter un sentiment de galerie incroyablement raffiné dans une maison.
Uploaded
September 23rd, 2014
Statistics
Viewed 2,310 Times - Last Visitor from New York, NY on 01/22/2020 at 3:45 PM
Comments (4)